Khatron Ke Khiladi Season 8 contestants on their fear, phobia and never-give-up mantra
After a gruelling yet fun 40-day shoot in Spain, rumour has it that Khatron Ke Khiladi, Season 8 has three finalists — Hina Khan, Ravi Dubey and Shantanu Maheshwari. Here's what the contestants have to say.
After a gruelling yet fun-filled 40-day shoot in Spain, Khatron Ke Khiladi, Season 8, is said to be left with three finalists — Hina Khan, Ravi Dubey and Shantanu Maheshwari.
The show that opened with 12 contestants — including Bigg Boss 10 winner Manveer Gurjar, Asia's third sexiest woman Nia Sharma, television heart-throb Hina Khan, wrestling champion Geeta Phogat, model and beauty queen, Lopamudra Raut, television host and actors, Rithwik Dhanjani, Ravi Dubey and Karan Wahi among others — will be premiered on Colors on Saturday, 22 July.
For someone like Dubey, who has had no fitness experience and who has never played any sport, it's no mean achievement. Said Dubey, "I had initially felt that it was not my space, I was never even remotely interested in adventure sports. I doubted by own capability but now I am seeing myself in a completely different light."
"My phobia was of unexplored places, which is virtually everything – height, under water, inside a cage with an animal or reptiles, but I have crossed three milestones – from fearful to less fear to fearless," added Dubey. It was coming in contact with several animals and understanding their behaviour that gave him the kick and joy.
Popular television actress, Hina Khan, who was bitten by a viper during a stunt, says, that she discovered her mental strength during the shoot, the ability she doesn't want to restrict only for the reality show.
"It will help me throughout my life. I discovered that I was good with heights and I could overcome my fear of creepy crawlies like worms, rats, snakes and cockroaches. I would take them in my hand while doing stunts," says Hina, further adding, "This is the only show that exposes your abilities and disabilities in front of all the other contestants. Everybody is watching you, everything is so upfront. There is no voting, no public opinion, no judges and no retakes. We don't rush to check the monitor when a stunt is over."
According to Nia, Rithwik and Shantanu were her most tough competitors. "They hit the bull's eye. They were like star players and had good skills and intelligence to perform, whereas I was restless. I wouldn't give much thought before doing any stunt," said Nia, who would cry before the start of every stunt.
"I would howl like a baby and it had become a ritual so much so that Rohit Sir (Shetty, host) stopped asking me why was I crying. I had a panic attack before the stunt with a crocodile but I did the unexpected and today I am way more adventurous. I didn't want to come back a loser, I didn't want to quit," said Nia.
Added Rithwik, "None of us felt like quitting the show ever. Even if any of us had an iota of doubt, we would motivate each other. Whatever the situation, we didn't let the true feeling of friendship get adulterated and not let the feeling of competition take over. Eventually, we didn't care who stayed in competition and who didn't."
And every contestant has overcome some fear or phobia they were suffering from. "I am not scared of height but I had fear of free falls, I faced it and also forgot that I feared it. I have completely overcome it," said Rithwik. "Today I can stand on the 20th floor without getting panic attack and have also overcome the phobia of lizard," said Nia.
Lopamudra Raut with the never-give-up attitude, has lived with hydrophobia all her life but "once and for all I faced it and got over it", said Raut. "I once almost got drowned when I was a child. Till this age I have lived with that fear and often wondered how long I will live with it. I took up the swimming task in a deep pool and came out of it," said Raut, who participated in the 10th season of the controversial reality show Bigg Boss.
Phogat, the first Indian woman wrestler to win a gold medal at the Commonwealth Games, in 2010, found animals and stunts with them "terrifying", but, however she refused to disclose her phobia. "You will come to know about my phobia when you watch the show but I loved the tasks that involved heights or creepy crawlies," she said.
For most contestants, it is the unpredictability of who can do the stunt, makes the game more exciting. Said Shibani Dandekar, "While watching the show you realize that it is not about the strongest, bravest or fastest, but it is more about specific challenge on the day, who you are up against and your frame of mind. It is all about mental strength. It is so hard to predict. It will be boring to watch if you felt the person who is strongest and bravest had an upper hand. 'Oh my god! What has happened?!' moment makes it exciting."
This brings us to the three finalists, and rumour has it that it has come as a surprise since Rohit Shetty, who returned to the show after a gap of two years, had pinned his hopes on  Phogat and Bigg Boss winner Manveer Gurjar.
"I don't know where I have reached (in Khatron Ke Khiladi) but I have done well so far," said Phogat, who didn't want to reveal much about her positioning on the show. Phogat further expressed interest in going back to her sport. "I haven't participated in wrestling for about a year now due to shoulder surgery. I want to get back at my sport. People have seen Dangal but after that they haven't seen me do wrestling."
Apparently, the three finalists, Hina, Ravi and Shantanu, will fight for the trophy but the final episode will be shot once the show goes on air. Meanwhile, the show host and all the girls, Hina in particular, want a female contestant to win this time.
"All the girls were tough competition. We killed it, all of us were so strong. I even coined a slogan – Abki baari jeetegi naari."
Entertainment
Aditya, during one of the stunts, had fell down and injured his eye. Vikas, on the other hand was bitten by a snake in Khatron Ke Khiladi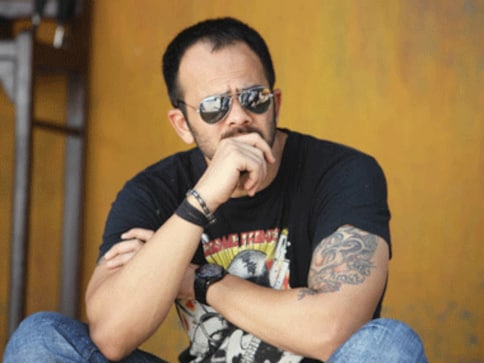 Entertainment
Sreesanth, Shamita Shetty, Arshi Khan, Kirti Kharbanda, Bharti Singh and Harssh Limbachiyaa are some names being considered for Khatron Ke Khiladi season 9.
Entertainment
Former Bigg Boss contestants Nikki Tamboli and Abhinav Shukla are also confirmed to take part, along with Arjun Bijlani and Mahekk Chahal, among others.