KGF director Prashanth Neel on working with Yash, film's core idea, and sequel plans
KGF: Chapter 1 director Prashanth Neel says every single day of the shoot was like a battlefield and his crew members, his soldiers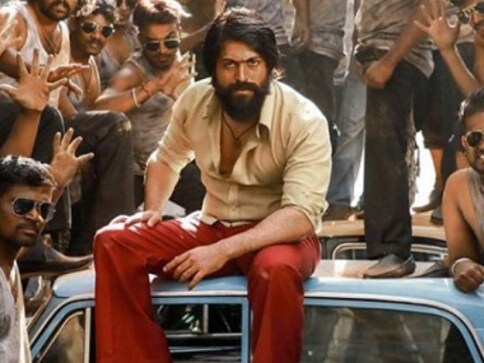 KGF is the biggest film ever produced in the history of Kannada cinema, but it's only director Prashanth Neel's second film. "I must thank my producer for the scale and budget at which they made KGF. As a filmmaker, you can write whatever you want, but to translate your imagination to the screen, passionate people like my hero Yash and producer Vijay Kiragandur are needed. Without their support and constant appreciation, holding the same passion and conviction for four years wouldn't have been possible," he said.
Recalling the moment when he got the offer from Hombale Films, said, "Just one day before the release of my debut film Ugramm, I thought I had made the worst film in the universe, but Karthik Gowda from Hombale Films approached me to direct their new film.
Heaping praise on his hero and producer, Prashanth added that more than anyone else, it was Yash and Vijay Kiragandur who believed that the film had the potential to get a simultaneous release in Tamil, Telugu, Kannada, Malayalam, and Hindi. "I wanted KGF to be a big success for the conviction of my producer and hero. The film took more time because I was a bit disorganised. My production team was the best, and if anyone finds a flaw in KGF, they should only blame me," added Prashanth.
Though the trailer of KGF hinted that the film was a big budget action extravaganza, Prashanth said there is a strong emotional element in it. "The core plot of KGF has a powerful mother-son sentiment, a common emotion across the globe."
The colour tone in KGF resembles the hit films of Amitabh Bachchan from the 1970s. "I'm a big fan of Amitabh Bachchan's movies which were released in the 1970s. I spent most of my childhood by watching those movies and as KGF is set in that time period, the influence of those hits is inevitable."
Handling more than a 1000 people on a daily basis wasn't a big task for Prashanth. "The first day was difficult because none of my technical crew had the experience of handling such a massive crowd but we got used to it slowly. Nearly 90 percent of the actors, including the heroine Srinidhi Shetty, faced the camera for the first time. They rehearsed a lot for the film and I hope they get the much-needed recognition."
Prashanth also acknowledged the support he gained from his technical crew. "I can confidently say with KGF, all my technical crew will be recognised as some of the best technicians in the country. The reason behind my confidence is the way the film has been embraced by audiences across the nation. The cinematography, production design, and music are being received well in all languages," he said with pride.
The director said that each day on the sets of KGF was like a war zone. "Every day was like a battlefield. My technicians were my soldiers and their support was my shield; they made my job easier."
Talking about his hero Yash, Prashanth said: "Yash didn't have to act much in KGF because the role was tailor-made for him. He only had to recreate himself for the film. But like I said, without Yash's support and his constant motivation, KGF wouldn't have been possible. He was the one who encouraged everyone in the team to go for a simultaneous release in five languages."
A section of media drew comparisons between the stunts in KGF and Mad Max: Fury Road. "Maybe that comparison happened because of the backdrop and visual texture of KGF. We actually created our own world with the stories and references we heard from the people who worked in the Kolar Gold Field", he says.
KGF is being planned to release in two parts. "At present, we have only completed very few scenes in the second part. We will soon begin work on the sequel as the multi-lingual release has mounted a lot of pressure on the entire team," said Prashanth.
Entertainment
Saif Ali Khan on replacing Abhishek Bachchan in Bunty Aur Babli 2: "I was told it is a different movie and it is not the same character (that Bachchan played). Aditya Chopra obviously knows what he is doing, so my character has been tweaked because I was playing it."
Entertainment
Drushyam 2 is a great experiment in cinema that dares to slow down and look inwards.
Entertainment
For each Aramm or Kolaiyuthir Kalam, she has a Bigil and Darbar. Nayanthara has not withdrawn from being part of superstar films despite heading women-centric films as well.