KGF: Chapter 1 — Actor Yash on releasing film in five languages, and putting talent before seniority
Kannada actor Yash's KGF is the costliest film ever made in the history of Kannada cinema. He discusses its pan-India release and box office trends.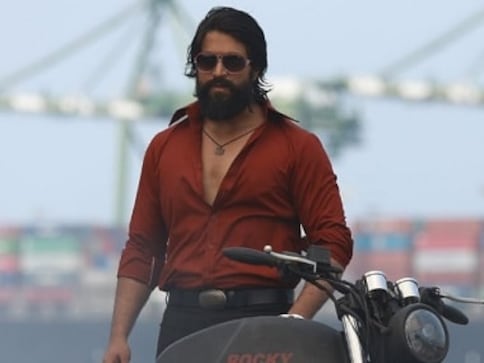 Yash has come a long way from his tele-serial days. His upcoming big-ticket KGF is the costliest film ever made in the history of Kannada cinema. Another interesting aspect is that KGF is the first Kannada film to simultaneously release in five languages—Tamil, Telugu, Malayalam, Kannada, and Hindi.
"I suggested to my producers they should release KGF in other languages because as an actor, I felt that the script had a global appeal. I thought it should not be limited to one language. Today, we see Colombian and Spanish web series through OTT platforms like Netflix and Amazon, so I don't see a point in restricting our cinema to one language. If our audiences are able to understand the emotions of foreigners, I'm sure they will be able to relate more with KGF because we all belong to one country," said Yash in an exclusive interaction.
Yash added that in KGF, they didn't use much VFX and tried to showcase raw and real stunts to the audiences. "In most of the films, the dust is created through CG techniques but in KGF, we have done it for real. Except for a few enhancements here and there, we have captured real emotions and actions in most of the scenes."
The actor said that his team initially planned to release KGF with subtitles throughout India but the success of the Baahubali series motivated them to dub in other Indian languages. "All my distributors have seen the film. They loved it and are promoting it on their own. But what really touched me is that my friend Vishal who is helping us with the Tamil Nadu theatrical release didn't even charge us single rupee." Yash came to know Vishal through the Celebrity Cricket League.
"The success of South Indian films like Baahubali and 2.0 have inspired many filmmakers to do something out of the box and cater to audiences across the country," he added.
For the past few days, Yash has been travelling to various parts of India and he is interacting with the media throughout the country. "Before KGF, I used to meet mediapersons in Karnataka but now, because I have done many films in Kannada, there is no need for me to introduce myself to them. Now, I'm meeting a lot of people, distributors, and technicians. This is indeed a refreshing process for an actor like me."
Yash says that there was absolutely no reluctance when a one-film-old director Prashanth Neel approached him with a magnum opus like KGF. "At least, Prashanth has done one film. I have worked with many debutants in the past and successfully delivered hits. For me, seniority is not important because I only see the talent and capability of my filmmakers," the actor said.
Talking about the 21 December release date and the heavy competition from other industries, especially Tamil where KGF has to compete with five films, Yash said: "In my life, I have seen films which were released in a record number of screens on the first day but with due to a poor word of mouth, the screen count reduced with each passing day. If KGF's content is good, audiences will automatically come to the theater and eventually, the screen count will be increased. 21 December is a good release date; it's a holiday season so there is a good chance to mint huge money at the box office. As we have a pan-Indian release, facing huge competition is inevitable," said Yash.
The actor has spent nearly two years on KGF. "I loved the script and as a team, we all were motivated on seeing the instant output on the monitor placed at our shooting spot. We believe that our content is very strong and it will be loved by the audience. Apart from India, we have made a film which will appeal to moviegoers in other countries too," he said on a concluding note.
Entertainment
A report by TMZ says the man travelled from South Carolina to Rihanna's Los Angeles home where she was with her baby boy when the incident occurred.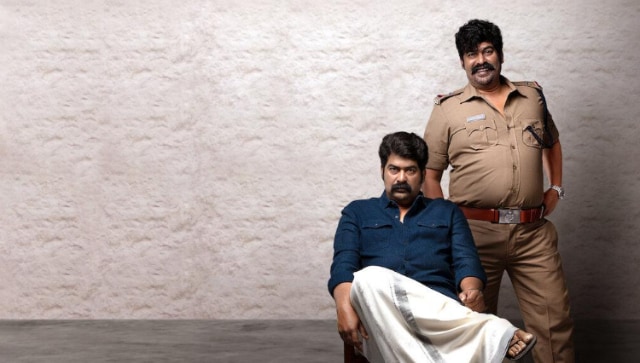 Entertainment
Iratta's slamdunker of an ending makes it a searing study of consequences, extending far beyond the notions of action and reaction commonly explored in cinema.
Entertainment
Featuring Nani, Keerthy Suresh and Deekshith Shetty, Dhoom Dhaam can only be described as the 'massiest local street song' and an out-and-out high energy, dance track.