Kevin Spacey sued by anonymous masseur for sexual battery, false imprisonment, assault
Following the sexual harassment allegations by Anthony Rapp and misconduct and assault accusations by other men against Kevin Spacey, Netflix dropped the actor from his series House of Cards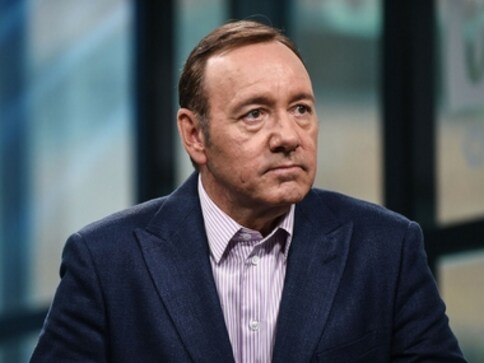 Los Angeles: Actor Kevin Spacey is being sued for allegedly forcing a masseur to grope him before trying to kiss him.
A lawsuit was filed against Spacey in Los Angeles Superior Court on 27 September.
According to TMZ, the male masseuse, who asked to file as a John Doe, was called in by a third party to meet the now 59-year-old actor at his home in Malibu before he was lead into a room to set up a massage table, reports dailymail.co.uk.
The accuser claims he had asked Spacey to lay face down on the table but the actor insisted on facing up.
The documents state that Doe had said Spacey had told him he was having pain in his 'groin area' before grabbing his hand and pushing it onto the testicles.
Doe said that he had pulled away but Space stood up naked and moved toward him before saying 'you have such beautiful eyes'.
According to the documents the masseur believed that Spacey was trying to kiss him and Doe attempted to back away but Spacey grabbed his genitals and said seemingly said something about performing oral sex on him.
Doe said that he proceeded to grab his massage table before fleeing the residence.
He is now suing the former House Of Cards star for sexual battery, battery, assault, and false imprisonment.
Entertainment
As played by Jennifer Lawrence this performance is so stripped of self-pity you will be embarrassed for having been told to not shed tears for Lynsey.
Entertainment
Jin will begin his mandatory five-week training at Yeoncheon in Gyeonggi province before being deployed to a "frontline unit", the Yonhap news agency reported, citing military and industry sources.