Kevin Spacey-starrer Billionaire Boys Club to release in August despite sexual assault allegations against actor
The film starring Kevin Spacey, Ansel Elgort and Taron Egerton is about young wealthy men in Los Angeles who run a Ponzi scheme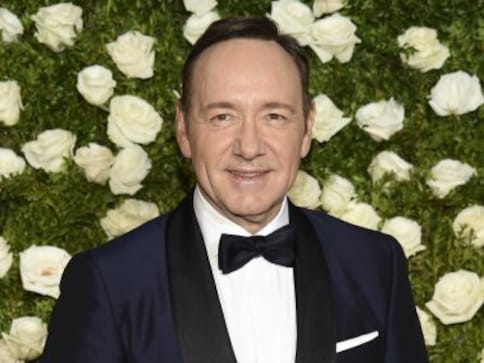 New York: Kevin Spacey was erased from All the Money in the World and booted from House of Cards, but a movie starring the disgraced actor is going forward with a summer release.
Vertical Entertainment announced that it will release Billionaire Boys Club on video-on-demand on 17 July and in theaters on 17 August. The film is about young wealthy men in Los Angeles who run a Ponzi scheme. It stars Ansel Elgort, Taron Egerton and Spacey.
Billionaire Boys Club was shot in 2015, before Spacey was accused last fall of sexual assault and inappropriate behavior by numerous people. Spacey apologized to one accuser, Star Trek actor Anthony Rapp, who said Spacey tried to force himself on Rapp in the 1980s. At the time, Rapp was 14.
"We don't condone sexual harassment on any level and we fully support victims of it," the film distributor said in a statement. "At the same time, this is neither an easy nor insensitive decision to release this film in theaters, but we believe in giving the cast, as well as hundreds of crew members who worked hard on the film, the chance to see their final product reach audiences."
Other companies have elected to remove Spacey entirely from their productions.
After shooting was completed but before the film was released, Sony Pictures and director Ridley Scott chose to reshoot large parts of All the Money in the World with Christopher Plummer in Spacey's role. House of Cards producer Media Rights Capital, opted to move forward with a sixth and final season of House of Cards, but without Spacey. Netflix scrapped a Gore Vidal biopic starring Spacey.
Find latest and upcoming tech gadgets online on Tech2 Gadgets. Get technology news, gadgets reviews & ratings. Popular gadgets including laptop, tablet and mobile specifications, features, prices, comparison.
Entertainment
"I'm proud to be a part of building a new universe centred around Black superheroes; our community deserves that," Michael B Jordan on producing Static Shock
Entertainment
A guilty verdict in Texas could lead to a prison term, although analysts said a fine and Netflix being forced to pull the film would be a more likely outcome
Entertainment
The court will consider "whether the jury should have heard Bill Cosby's own deposition testimony about getting quaaludes to give women in the past."