Kevin Spacey-starrer Billionaire Boys Club to release in August despite sexual assault allegations against actor
The film starring Kevin Spacey, Ansel Elgort and Taron Egerton is about young wealthy men in Los Angeles who run a Ponzi scheme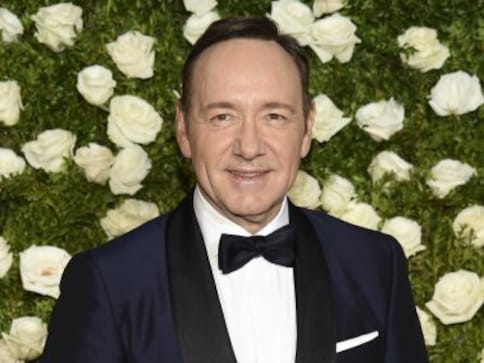 New York: Kevin Spacey was erased from All the Money in the World and booted from House of Cards, but a movie starring the disgraced actor is going forward with a summer release.
Vertical Entertainment announced that it will release Billionaire Boys Club on video-on-demand on 17 July and in theaters on 17 August. The film is about young wealthy men in Los Angeles who run a Ponzi scheme. It stars Ansel Elgort, Taron Egerton and Spacey.
Billionaire Boys Club was shot in 2015, before Spacey was accused last fall of sexual assault and inappropriate behavior by numerous people. Spacey apologized to one accuser, Star Trek actor Anthony Rapp, who said Spacey tried to force himself on Rapp in the 1980s. At the time, Rapp was 14.
"We don't condone sexual harassment on any level and we fully support victims of it," the film distributor said in a statement. "At the same time, this is neither an easy nor insensitive decision to release this film in theaters, but we believe in giving the cast, as well as hundreds of crew members who worked hard on the film, the chance to see their final product reach audiences."
Other companies have elected to remove Spacey entirely from their productions.
After shooting was completed but before the film was released, Sony Pictures and director Ridley Scott chose to reshoot large parts of All the Money in the World with Christopher Plummer in Spacey's role. House of Cards producer Media Rights Capital, opted to move forward with a sixth and final season of House of Cards, but without Spacey. Netflix scrapped a Gore Vidal biopic starring Spacey.
Entertainment
The pop star's dog walker, Ryan Fischer, was seriously wounded in the attack and addressed the court Monday to give an impact statement, which he posted on Instagram.
Entertainment
The John Wick franchise is one of the biggest successful action film franchises in recent times and follows the life of the titular character (Keanu Reeves) or Baba Yaga as his opponents call him.
Entertainment
The live video began with Jin complaining about Jungkook for not taking out time for his birthday, despite Jin being present with him on his birthday earlier this year.