Kevin Spacey sexual harassment row: Scotland Yard investigates new allegation against actor
In 2017, Kevin Spacey was the subject of sexual harassment allegations from several men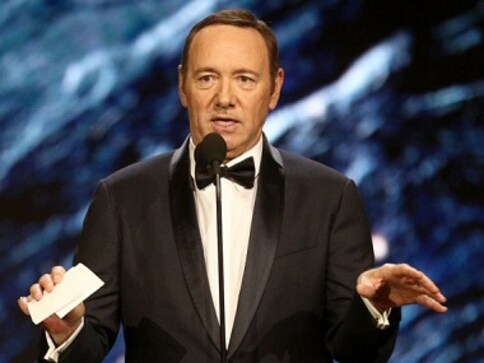 Fans were left shocked when sexual misconduct allegations surfaced against former House of Cards star Kevin Spacey in 2017. Spacey acknowledged the allegations, but attributed them to his being gay; the American Beauty star 'came out' in a post on Twitter after actor Anthony Rapp's allegations against him went public.
While various cases against the actor are being investigated, according to a new report by Variety, Scotland Yard is currently probing a new allegation that dates back to 2005. This is the third allegation against the actor coming from London — the first two were from South London's borough of Lambeth, dating back to 2005 and 2008.
"On 13 December, we received an allegation that Spacey sexually assaulted a man (Victim 3) in 2005 in Westminster. Officers from the Child Abuse and Sexual Offences Command are investigating," said Scotland Yard in a statement, according to a Variety report.
In November, it was reported that the Old Vic theatre in London had received 20 separate allegations of inappropriate conduct by Spacey from 20 men who came into contact with him at the theatre, or in connection with it, between 1995 and 2013. Scotland Yard had initiated its primary investigation into those charges soon after.
Following all these allegations Netflix decided to remove Spacey from its popular award-winning show House of Cards. Later it was revealed that Spacey had harassed cast and crew members on the sets of the show.
He was removed from Ridley Scott's film All the Money in the World that also stars Mark Wahlberg and Michelle Williams in pivotal roles. His scenes were reshot with Christopher Plummer replacing him as the billionaire John Paul Getty Sr in the film. Both the film and Plummer, following the film's release, have been nominated at major film awards this year.
Entertainment
Sony Pictures Entertainment India releases Bullet Train on August 5th in English, Hindi, Tamil and Telugu.
Entertainment
Watch superstars Ariana Grande and Jennifer Hudson bring the house down in Zee Theatre's Hairspray Live.
Entertainment
Fukuhara and Capone aced the challenge of choreography for showrunner Eric Kripke's much-awaited musical episode of this redband superhero series.