Kevin Spacey Foundation in UK announces closure following several sexual assault allegations against actor
"The trustees have reached the conclusion that the work of the Kevin Spacey Foundation UK is no longer viable,' a statement on the official website reads.
Disgraced actor Kevin Spacey's UK-based foundation that worked to encourage young people in performing arts, The Kevin Spacey Foundation, has announced its closure, as reported by Variety.
The foundation had already scaled down its operation in the wake of several sexual harassment and assault allegations surfacing against Kevin Spacey last year.
"The trustees have reached the conclusion that the work of the Kevin Spacey Foundation UK is no longer viable and as such the Foundation will be closing on the 28 February 2018. The trustees would like to thank all their partners, artists and organisations for the great work that has been done in association with the Foundation. The trustees hope that the objects of the charity will be taken forward by other organisations," said the statement issues by the organisation's trustees. The barely existing website of the foundation displayed the announcement of the impending shutting down, as reported by Variety.
Since the first sexual harassment allegation against Spacey surfaced by actor Anthony Rapp, the ensuing weeks saw almost daily accounts of sexual abuse emerge. Netflix fired Kevin Spacey from their flagship show House of Cards, and several crew members of the production complained against Spacey too. But accusations by 20 men chronicling more than a decade-long abuse by Kevin Spacey, who came into contact with him during his various associations with the London Vic Theater were shocking and repugnant.
The Kevin Spacey Foundation was set up and registered in the UK during Spacey's tenure as the artistic director of The Old Vic Theater from 2004 to 2015. The organization worked with young people in film, theater and dance, and offered scholarships, awards, mentorship and educational programs to new talent, as reported by Variety.
Entertainment
Florence Pugh delivers another strong performance, but even she can't steer the misfiring Don't Worry Darling into a perceptive psychodrama.
Entertainment
Now after the show host Piers Morgan quizzed Peterson about his views on the statement and said that if it is right to describe him as a hero to men who are "despicable in many ways, the author responded, "Sure, why not."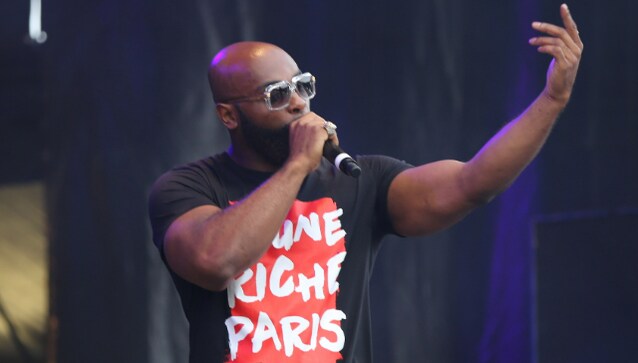 Entertainment
The rapper's ex filed a criminal complaint against him in July, prompting Kaaris to lodge his own complaint for a false report.