Kevin Feige on The Avengers: 'Success of film taught us that audience was with us unequivocally'
Kevin Feige in his book Marvel Studios: The First Ten Years also revealed that strategic casting decisions are also the reason behind MCU's success.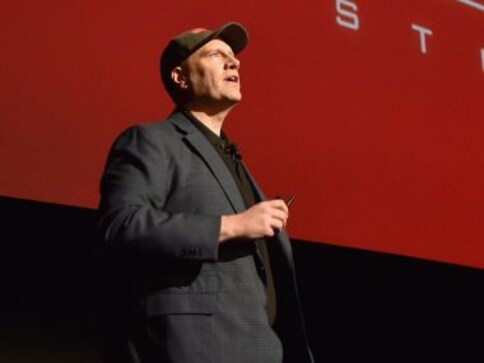 The Marvel Cinematic Universe (MCU) has one of the biggest fan following of any film franchise. With several of its films becoming global blockbusters, Marvel Studios Kevin Feige revealed when he truly realised that MCU was a success.
"I think it was The Avengers. The success of Iron Man was amazing. That gave us the confidence to do another Iron Man film, a Captain America film, and to introduce Thor. The success of The Avengers taught us that the audience really gets what we're doing, and really enjoys the cross-pollination of all of these different film series. And the audience told us unequivocally they were with us. That allowed us to plot out everything that we've done since then, and everything specifically building to Infinity War," says Feige in his new book Marvel Studios: The First Ten Years as reported by Comicbook.com.
He also reveals that strategic casting decisions for the leads, not just for one film but also future roles is also a reason for the success. He went onto say that Chris Pratt was cast not just because they needed the best Star-Lord but also someone who might share the screen with Robert Downey Jr.
Marvel's upcoming highly anticipated film is the untitled Avengers follow up, which will release on 3 May, 2019.
Entertainment
Tom Cruise landed a helicopter on aircraft carrier USS Midway on Wednesday to kick off the film's world premiere, appearing alongside co-stars Miles Teller, Glen Powell, Jennifer Connelly and Jay Ellis.
Entertainment
Frémaux suggested the discussion around gender equality in the film is often framed unfairly, and that the festival selects films based only on their quality.
Entertainment
After successfully braving the global pandemic with a near-normal festival last year, Cannes film festival is back on the Croisette in 2022, celebrating its 75th year