Kerala Police quashes Dileep's plea seeking visual evidence of alleged sexual attack on Malayalam actress
Opposing Dileep's plea, the police argued that there was a likelihood of the visuals of the criminal act being misused if they were given to him.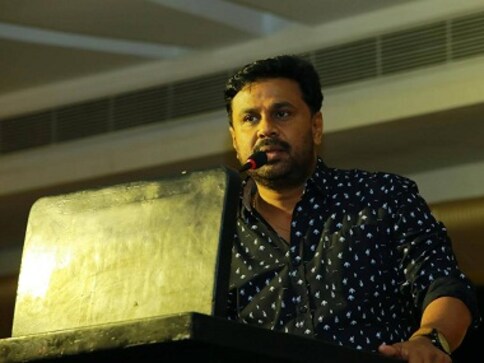 Kerala Police, on 26 March in the Kerala High Court, opposed the plea of Malayalam actor Dileep, an accused in an actress assault case, that a copy of visual evidence of the alleged sexual attack on her by a gang be handed over to him.
Opposing the plea, police argued that there was a likelihood of the visuals of the criminal act being misused if they were given to him.
The prosecution alleged that copy of the application by Dileep seeking visuals was leaked to media prior to filing it before the court and the same thing will happen if visuals are given to the actor.
If the copy of visuals were given to him, the victim will have to face the trauma in her entire life, police contended.
Justice Sunil Thomas posted the case for 28 March for further hearing.
In his plea, Dileep submitted that he was denied the rights of a defendant by a trial court in Angamaly.
The Angamaly Judicial First Class Magistrate's court had dismissed a plea by Dileep seeking copies of visuals of the alleged sexual assault committed on the actress by a gang. The magistrate's court had accepted the argument of the prosecution that the clippings could be misused by Dileep, affecting the privacy of the actress.
Dileep is eighth among the 12 accused in the case. He secured bail nearly three months after his arrest on 10 July, 2017.
The key accused in the case, Pulsar Suni, has been in jail since his arrest early 2017.
The actress, who has worked in Tamil and Telugu films, was abducted and allegedly molested inside her car for two hours by Suni and his accomplices, who had forced their way into the vehicle on the night of 17 February, 2017 and later escaped.
(With inputs from PTI)
Entertainment
Thallumaala is more provocative than evocative. It is the kind of neo-noir cinema that is designed to stimulate and steer the audiences' sensory perception into the untrodden territory.
Entertainment
Netflix India on Saturday released the teaser of several big projects including Nayantara: Beyond the Fairy Tale.
Entertainment
Directed by H Vinoth, Ajith Kumar's Thunivu is an action-thriller film produced by Boney Kapoor.