Kendrick Lamar, late Icelandic composer Jóhann Jóhannsson win top honours at World Soundtrack Awards 2018
Jóhann Jóhannsson earned a posthumous Best Film Composer award at 2018 World Soundtrack Awards for his work on Mandy, Mary Magdalene and The Mercy.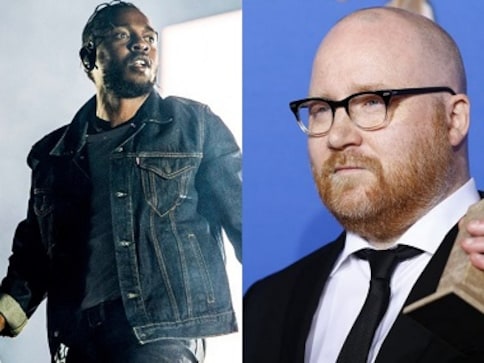 At the recent World Soundtrack Awards 2018, the Best Original Song award went to Kendrick Lamar's 'Black Panther', which featured in the Michael B Jordan starrer Black Panther, reports Screendaily. It was penned by Lamar, Kevin Gomringer, Tim Gomringer, Solana I. Rowe (aka SZA), Matt Schaeffer, Mark Anthony Spears and Anthony Tiffith.
Icelandic composer Jóhann Jóhannsson was posthumously awarded the Best Film Composer of the Year for composing the score of Mandy, Mary Magdalene and The Mercy. His Mary Magdalene co-composer Hildur Guðnadóttir accepted the prize on his behalf. Screendaily writes that Jóhannsson, who passed away in February 2018, had also won the award in 2017.
Lamar won the Pulitzer Prize for music on 16 April, becoming the first non-classical or jazz artist to win the accolade. The rapper is also the most commercially successful musician to receive the award, usually reserved for critically acclaimed classical acts who don't live on the pop charts.
Jóhannsson has won the Golden Globe for Best Original Score for The Theory of Everything, about physicist Stephen Hawking. He was also nominated for the score of the science-fiction film Arrival, for which he altered human voices to create amorphous, otherworldly sounds to dramatise the story of a linguist seeking to communicate with an extraterrestrial visitor.
(With inputs from agencies)
Entertainment
Going into the untold atrocities of Argentina's last civil-military dictatorship from 1976 to 1983, Argentina, 1985 cuts into the mordant moral dilemma without any hint of self-righteousness.
Entertainment
In Honk For Jesus…the way the couple Lee-Curtis and Trinitie bond is excruciatingly funny. You can see they are acting, even when alone. Writer-director Adamma Ebo is unsparing in her indictment of organized religion.
Entertainment
Aftersun's final act shows Calum and Sophie dancing to Queen and David Bowie's Under Pressure. Feelings are felt. Emotions are stirred. A tear or two rolls down. Perhaps, in the afterlife, Calum is happy that Sophie is trying to process her trauma instead of passing it on to her child.