Kendall Jenner is in Jaipur for a fashion shoot with Sushant Singh Rajput
18-year-old Kendall Jenner has come a long way from growing up on the reality TV show Keeping Up With The Kardashians to walking the runway for the likes of Chanel, Givenchy and Marc Jacobs. Because of her famous equally famous sisters, Jenner boasts of a following of more than 73.3 million on Instagram and an equally huge twitter following.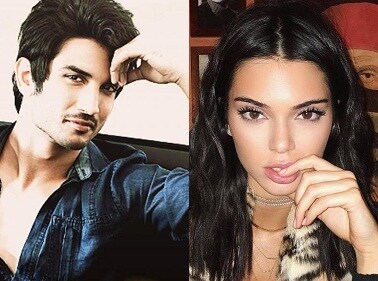 Her international fan following might be the reason she is posing for a popular women's magazine in India.
According to The Quint, Jenner was spotted leaving for the airport in Jaipur on Sunday 5 February 2017  after posing for a shoot with international photographer Mario Testino for Vogue India. The shoot was at Samode Palace and Sushant Singh Rajput will also makes an appearance alongside the model.
While the shoot was strictly guarded, photographers did spot Jenner and Sushant at the Jaipur airport, leaving for different destinations. Sushant left for Mumbai in the afternoon.
📷|| Kendall e Ashleah all'aeroporto a Jaipur! (3/02) pic.twitter.com/TY9pINJt5g

— Kendall Jenner ITA (@KendallJ_ITA) February 4, 2017
📷|| Kendall insieme ad alcuni fan al The Gem Palace a Jaipur, India! (3/02) pic.twitter.com/Q0I5FvmWEY

— Kendall Jenner ITA (@KendallJ_ITA) February 5, 2017
Sushant Singh Rajput spotted at Jaipur International Airport@itsSSR #traveldiaries ✈️ pic.twitter.com/FayymBMRLZ

— SSR Updates (@SushantNews) February 3, 2017
Times of India reported that Jenner was accompanied by her manager and staff who tried their best to ensure that she wasn't clicked by anyone. Dressed in a sweatshirt and black jeggings, she looked a little hassled when she saw a few photographers at the airport.
She waited in the car while her staff got her documents checked at the entrance, and covered her face with a jacket as she stepped out.
Updated Date: Feb 07, 2017 11:00:15 IST