Keira Knightley on Harvey Weinstein, MeToo movement and her upcoming film Colette
Keira Knightley tackles a wide range of topics from the #MeToo movement, her relationship with Harvey Weinstein, the impact of streaming services and the future of women in the film industry.
Have you ever wondered why we almost always see Keira Knightley in bonnets and corsets in period films rather than portray modern characters in more contemporary narratives? Be it Anna Karenina, Sabina Spielrein (A Dangerous Method), Georgiana Cavendish (The Duchess), Elizabeth Bennet (Pride and Prejudice) or even Elizabeth Swann (Pirates of the Caribbean), Knightley has made a name for herself with period costume roles.
The self-imposed queen of the costume drama opens up about it in an interview with Variety, where she tackles a wide range of topics from the #MeToo movement, her relationship with Harvey Weinstein, the impact of streaming services and the future of women in the film industry.
The Pirates of the Caribbean star said she's tired of Hollywood using rape as a convenient backstory for modern day female characters, calling the increasing amount of sexual violence against women in films, "distasteful." Hence, she actively seeks out roles in period dramas.
The British actress admits that the disgraced producer Harvey Weinstein was in fact "very professional" towards her. While she was aware of "his reputation of being a bully," including calling and screaming at people at mid night", she was never at the receiving end of such misfortunes.
Knightley lauds the impact of the #MeToo movement, which opened her eyes to the pervasive nature of sexual harassment in the film industry. She admits they had never had that conversation before and it was "eye-opening" as all of them had been assaulted at some point in time.
Keira Knightley: "I don't really do films set in the modern day because the female characters nearly always get raped" https://t.co/A8CKbbMpEU pic.twitter.com/sqOp3BvSQh

— Variety (@Variety) January 16, 2018
Despite Hollywood's reckoning in a post-Weinstein world, Knightley criticised the continuing lack of women working behind the camera in the industry. Even after helming successful projects with positive reviews, women filmmakers continue to find it hard to procure funding for their sophomore or subsequent ventures.
She lauded Greta Gerwig's Lady Bird, saying, "It's such a wonderful film, but it's absolutely insane that I've never seen something like this on-screen before. I know every intricacy of the relationship between fathers and sons, and even fathers and daughters. The female experience is really not there. So it's extraordinary that in 2017 that seems revolutionary. You should see a spectrum of female relationships."
But Knightley believes the rise of Netflix and Amazon could change things for women in the industry. She hopes to see "strong female characters and female stories" on streaming services, adding, "I'm suddenly being sent scripts with present-day women who aren't raped in the first five pages and aren't simply there to be the loving girlfriend or wife."
Her upcoming film Colette is yet another historical drama about the life of the sexually liberated French novelist of the same name. Directed by Wash Westmoreland, the film initially struggled to get funding but Knightley jibes that women-centric stories "suddenly" became important only in 2017. It also stars Dominic West, Aiysha Hart and Fiona Shaw.
Colette will premiere on 20 January at the Sundance Film Festival. Read her full interview here.
India
Akbar's appeal against Ramani's acquittal has been listed for hearing on 11 August.
Entertainment
"For Cinema Bandi, we were clear that we didn't want to get a studio on board because that would completely change the dynamics of what we were making," says Raj Nidimoru, who's backing the Telugu film with Krishna DK.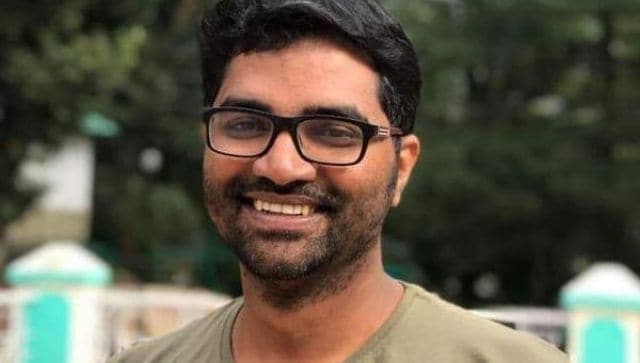 Entertainment
Since 2019, Biriyaani has earned multiple awards for director Sajin Baabu and actor Kani Kusruti in India and abroad, the most recent one being a Special Mention at the National Awards.