Katrina Kaif's looking hot in Dhoom:3, but what's she wearing?
Even Yash Raj Films can't ignore: you can make anything look hot so long as it features Kaif's flat-like-a-cricket-pitch torso.
Continuing the trend of blockbuster threequels with music that stab your ears to death (Hello, Krrish 3!) Dhoom:3 has also decided that the best way to an audience's heart is through their perforated eardrums.
The first weapon they've selected to accomplish this mission is the Dhoom:3 title track (CODENAME: Pritam Got Really Lazy). In it, a gorgeous Katrina Kaif flails her arms wildly in outfits rejected by Beyoncé's stylist (another trait seen in Krrish 3, although a lot of Kangana Ranaut's outfits and hairdos seemed to be made of maan-vars who didn't survive the experiments). On that note, let's tear into the Dhoom:3 outfits, shall we?
I'd like to call this one the Golden Shower:
Look, I don't care what the sales figures for Fifty Shades of Grey are, the bondage trend has self-bludgeoned itself to death. But what's worse than a bondage theme in clothing? A bondage-meets-OTT-Punjabi-wedding-band theme. Give Kaif a drum and a peaked hat, and you know she'd be in leading Raju Wedding Band.
Moving on.
Spectacular shoes, but on earth is the rest of that outfit? It's like she's got dupatta fluttering between her legs. Did the costume designer wants us to think of Kaif as a human washing line?
It gets weirder. Presenting Katrina Kaif as a bar of Five Star:
Unwrap her to get a scratch card that gives you 10 Reasons to Avoid Dhoom:3!
Then there's Kamli, a song that's a fast forward version of itself.
In Kamli, Kaif is seen wrestling with bags of flour, as acrobats are wont to do while they contemplate whether or not date criminals known as The Clown Thief (because a clown who is also a criminal doesn't seem like a very viable or stable job option and a girl has to think about her future).
Fortunately or unfortunately, it's not just Kaif who looks absurd in the film. Let us look at Aamir Khan in the song titled Malang.
For the longest time, I heard it as palang, palang and wondered why no enterprising furniture store had come forward to donate one to the Dhoom:3 cast as a publicity gimmick. Anyhow, here Khan is seen grumpily staring at the screen because his stylist put him in scraps left behind from Mr Slave's outfit. If I'm not mistaken, said stylist is now going to be thwacked with that mean looking stick. Yeah, better get out of the way, guys.
And finally, there's Abhishek Bachchan, who — NEWS FLASH! — is indeed in Dhoom:3, not that you'd guess from their publicity material.
In keeping with the "ridiculous" theme, Bachchan is seen doing a wheelie using a rickshaw.
On one level, I am not even surprised that there is so much silliness erupting from the promos of Dhoom:3. (I was quite prepared to see Uday Chopra to do a pole dancing item number titled Chikni Cham-Ali.) But look hard and there is one important fact that emerges from all this, and it's something that even Yash Raj Films can't ignore: you can make anything look hot so long as it features Kaif's flat-like-a-cricket-pitch torso.
Find latest and upcoming tech gadgets online on Tech2 Gadgets. Get technology news, gadgets reviews & ratings. Popular gadgets including laptop, tablet and mobile specifications, features, prices, comparison.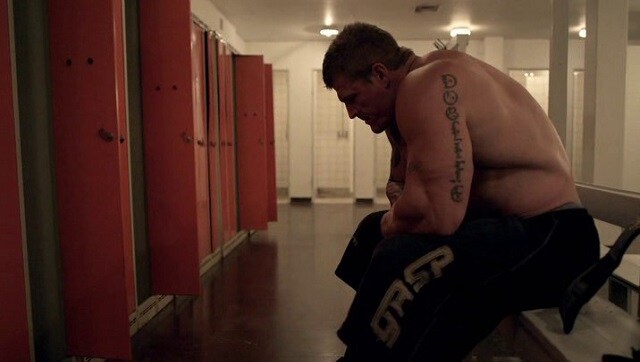 Entertainment
Teddy Bear turns the "emancipation movie" on its head. Most times, the person who needs emancipating is a woman. It's interesting to see this most masculine-looking of men needing to "find himself", too.
Entertainment
In a 5 January social media post, Dr Dre said he was "doing great and getting excellent care from my medical team."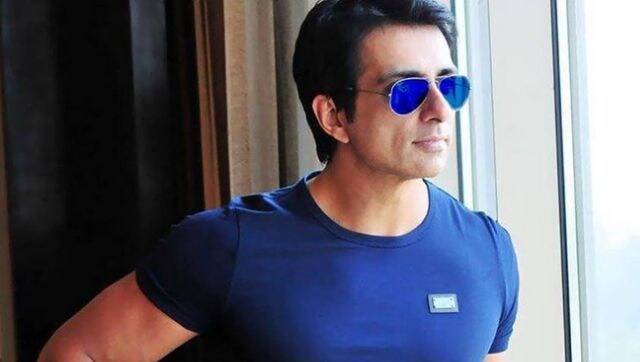 Entertainment
Bombay High Court has granted three weeks' time to Sonu Sood to file an appeal and stayed the order for coercive action by the BMC against the actor.