Katrina Kaif winning the Smita Patil Award is as mind-boggling as some of her films
Katrina Kaif has been announced as the recipient of the biennial Smita Patil Memorial Award for 2016, in honour of her contribution to the film industry. Honestly, stranger things have happened.
By Eepsita Guha
Katrina Kaif has been announced as the recipient of the biennial Smita Patil Memorial Award for 2016, in honour of her contribution to the film industry.
Honestly, stranger things have happened.
But as someone who follows Bollywood keenly and has witnessed Miss Kaif's acting talent (or lack thereof), this award brings as much shock to me as it must have elicited happiness in Kaif and her fans.
Let's take a look at Kaif's "contribution to the film industry." One can't blame you if the first thing that comes to your mind is 'Kala Chashma' or 'Chikni Chameli' or 'Sheila Ki Jawani'. The actress has firmly established herself as the go-to person for any filmmaker who is looking for that one chartbuster song in his movie.
The British import may not have her Hindi down pat, but she sure has mastered the jhatkas and matkas – unfortunately, an essential in Bollywood's handbook for heroines. To give her credit, she does bring star value to every film that she is a part of. With her good looks, unmatched glamour quotient and mass appeal, Kaif is a star, no questions asked.
But is she an actor? That is a different story altogether.
In a career spanning 13 years, Kaif has several hits to her credit – Namastey London, Partner, Singh Is Kinng, Ajab Prem Ki Ghazab Kahani, Mere Brother Ki Dulhan, Dhoom 3, to name a few. However, her acting skills have been questionable in each of them (never mind, the wafer thin plots of these films). We've never heard of her characters being memorable to viewers after the film gets over.
Kaif has rarely shed her star status to essay the role at hand. Be it the empathetic Maya in New York, who is helping her husband build a new life after being victimised in the 9/11 aftermath, or the guileless Firdaus in Fitoor — she hardly ever goes beyond looking stunning, batting her eyelashes and parroting lines in her accent.
This stands in sharp contrast to Smita Patil's knack for sinking her teeth into the characters. Compare the despair of Patil's slum-dweller act in Chakra (scroll to 1:10:34 below for the scene) where she chases a water truck after days of going without water, to Kaif's in Jab Tak Hai Jaan when she fears her lover is dead after meeting with an accident.
Patil displayed her restraint as an actor in the climax of Arth (scroll to 1:31:40 below for the scene) where she, the other woman, comes face-to-face with Shabana Azmi, the wife of her lover. Kaif's is but a feeble act in Jab Tak Hai Jaan where she confronts Anushka Sharma, who much like her is also in love with Shah Rukh Khan's character.
In only a 15-year-long career, Patil brought to the fore her versatility as an actor. With celebrated director Shyam Benegal, she gave us some inimitable performances in Manthan, Bhumika and then Mandi. Not to mention, her powerful acts in socially relevant movies like Ardh Satya and Bazaar.
Clearly, Kaif is no Smita Patil.
Truth be told, even Kat's contemporaries are not a patch on the powerhouse performer. But the unfortunate bit is that Kaif does not even match up to her peers — be it her supposed arch rival Deepika Padukone or Priyanka Chopra (both of whom have won the Smita Patil Memorial Award previously).
Bestowing this honour upon Kaif only shows how the standards of Hindi film industry have plummeted since Patil.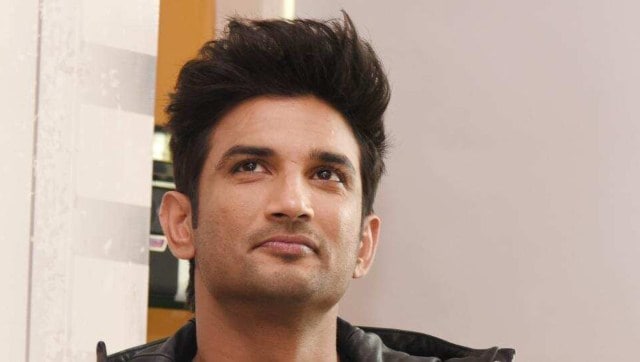 Entertainment
Sushant Singh Rajput's father Krishna Kishore Singh had appealed against the single-judge order refusing to stay the release of the film Nyay: The Justice, allegedly based on late actor's life.
Entertainment
Nicholas Cage recently confirmed that he will no longer be portraying Joe Exotic in the previously announced Amazon series after the studio decided to shelf it.