Katiyar Kaljat Ghusli, a Marathi movie is making waves in Mumbai multiplexes and Salman's PRDP is feeling the pinch
Katyar Kaljat Ghusli is now getting ready for a big theatrical release in the US and in the coming week will be one of big attraction at the 46th edition of the International Film Festival of India.
By Smita Deshmukh
Even as the Salman Khan starrer Prem Ratan Dhan Payo races towards Rs 200 crore mark at the box office, a small yet significant development in the numbers box is exciting the film trade pundits.
Thanks to its massive success in first week, multiplex owners in Maharashtra are now forced to give more shows to Katyar Kaljat Ghusli – a Marathi movie based on the legendary musical of the same name, by reducing some shows of PRDY. It is interesting to note that less than a year ago, the same multiplex owners had opposed the Maharashtra government diktat of showing Marathi movies.
KKG arrived along with PRDY last week with 220 odd screens showing 3,500 shows. Today, the nunber of screens have increased to 300, showing 3,900 shows across Maharashtra, Goa, Madhya Pradesh, Karnataka and Gujarat. The first week box office collection has crossed Rs 8 crore.
Aware that they had to fight the big blitz of Rajshri films, producers Zee Studios left no stone unturned for the promotion of KKG. Teaser campaigns, record number of press conferences and above all – a Diwali pahat (early morning) release show in Mumbai and Pune turned out to be a huge success.
KKG is now getting ready for a big theatrical release in the US and in the coming week will be one of big attraction at the 46th edition of the International Film Festival of India (IFFI). The movie is also in race for the United Nations Educational, Scientific and Cultural Organisation's (Unesco) Fellini medal.
The movie based on a battle between music gharanas is drawing massive crowds of young and old, getting standing ovation that has brought smiles to the single theatre owners too. The original play had some legendary names from the classic musical world associated with it when it was first staged in the '60s. Written by Purshottam Darvhekar, KKG had an extraordinary music connection in terms of legendary singer Vasantrao Deshpande and music composition by another great – Pandit Jitendra Abhishekhi.
The story revolves around the battle between two music gharanas in the kingdom of Vishrampur between Pandit Bhanushankar Shastri (singer Shankar Mahadevan makes a super debut) and Khan Saheb Aftab Hussain Bareliwale (veteran actor Sachin Pilgaonkar). Recognising Khan's extraordinary talent, Shastri brings him to the royal court. However, losing the singing competition to Shastri for 14 years makes Khan jealous and egoistic, who finally defeats Shastri by picking up his song and singing it in different style. The musical rivalry develops and becomes battle of ego, which is finally broken by Shastri's disciple Sadashiv played by leading actor Subodh Bhave, who also marks his directorial debut with this movie.
The whopping 21 songs in this 161 min movie, KKG dwells into every aspect of music picking up old classics to new numbers and even a qawali, getting standing ovation from the crowd. The sensational singer trio of Rahul Deshpande, Shankar Mahadevan and Rahul Kale render Ghei Chhanda Makranda', 'Soorat Piya Ki' and 'Dil Ki Tapish' with such finesse and innocence making the audience experience the golden era of classical music.
So what does KKG's jugalbandi of melody mean to the classical music scenario? "Only time will tell whether this movie will bring people to classical music shows. But it is a good sign. In an age of multiple musical styles and platforms, it is a tedious process to get people inclined towards classical music. But I must say that KKG has broken that bottleneck," states Shashi Vyas, founder of Pancham Nishad, a leading classical music event company.
Vyas attributes success of KKG to good production values as well as intelligent, aggressive promotion. "The centrality of this movie is music, which is pulling all kinds of music aficionados to the theatres. I'm an eternal optimist. If out of one lakh people going to watch KKG, even 1,000 are converted to follow classical music, it is a good beginning."
Smita Deshmukh is a senior journalist and communication expert based in Mumbai. You can follow her on twitter @smitadeshmukh
Find latest and upcoming tech gadgets online on Tech2 Gadgets. Get technology news, gadgets reviews & ratings. Popular gadgets including laptop, tablet and mobile specifications, features, prices, comparison.
Entertainment
Bigg Boss 14 will air at 10.30 pm from Monday through Friday, while the special Weekend Ka Vaar episodes will be out at 9 pm.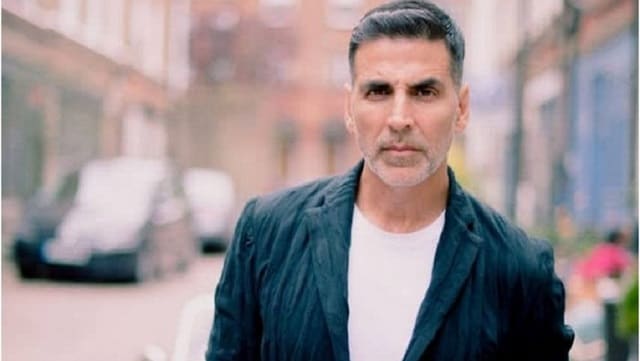 Entertainment
Akshay Kumar, who made his debut with Saugandh in 1991, has multiple upcoming projects.
Entertainment
Singer Shankar Mahadevan confirmed the news of Anuradha Paudwal's son's death on social media