Kashmir World Film Festival returns for third edition, will be held from 19 to 25 June in Srinagar
The Kashmir World Film Festival (KWFF) is returning to the valley for its third edition
The Kashmir World Film Festival (KWFF) is returning to the valley for its third edition. The week-long event is for Kashmiri filmmakers to showcase their work and an attempt to bring international cinema to the people of Kashmir. Organised by Actors Creative Theatre, KWFF will be held from 19 June to 25 June in Srinagar.
The festival this year has partnered with Zee TV and Zee Cinema to bring world class films to the youth of Kashmir, according to a report by the Kashmir Reader. The previous edition of the event saw entries from multiple foreign countries including Iran, Afghanistan, USA, Spain, Jordan etc.
According to the festival manager, Mushtaaque Ali Ahmad Khan, the organising committee has received more than a hundred entries this year from places like Korea, Italy, and Poland among others. The films that have already been approved to be screened are Seven Samurai, Life is Beautiful, Andaz and Kora Kagaz.
Apart from the screenings, several workshops will also be held for aspiring directors, actors, scriptwriters and cinematographers. The festival has been traditionally attended by Bollywood celebrities and artists from the neighbouring states of Mumbai, Delhi, Chandigarh and Jammu. This year too, a bevy of filmmakers, actors and other craftsmen from the industry are expected to attend.
World
The leopard was caught on camera crossing the fencing near the Border Security Force (BSF) border outpost nursery on the intervening night of Friday and Saturday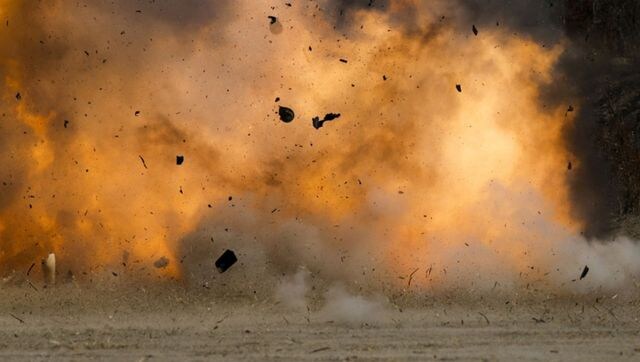 India
Security forces have been put on high alert in the border belts and along the Jammu-Pathankot highway following the blast that took place on Wednesday night
India
Addressing mediapersons at the first run of a track-mounted trolley on the world's highest arch bridge constructed on the Chenab river, Ashwini Vaishnaw said the USBRL project will be completed by December this year or January 2024