Kasamh Se actor Roshni Chopra welcomes second baby with husband Siddharth Anand Kumar
Roshni Chopra has named her baby Reyaan
TV actor Roshni Chopra has given birth to her second child with filmmaker husband Siddharth Anand Kumar.
The boy, born in the early hours of 14 August, has been named Reyaan, as per reports.
Chopra's sister Deeya confirmed the news and told The Times of India:
"We were all happy that she delivered on a Sunday. The wee hours of August 14 had us all rushing to the hospital and everything went off really well."
Chopra first shot into the limelight with the Balaji TV show Kasamh Se. While Prachi Desai, who has since moved on to Bollywood, was the protagonist, Chopra played one of the three sisters on whom the story was centered.
After moving on from Kasamh Se, Chopra went on to anchor other TV shows and host live events.
She recently made a shift to the fashion industry and has launched her own label.
Chopra tied the knot with Siddharth Anand Kumar back in December 2006. The couple welcomed their first child, a son named Jaiveer, in November 2012.
In a previous interview, Roshni had said she was looking forward to being a mother for the second time:
"After (Jaiveer) was born, I had taken a break, only to return to acting. So, I am sure to bounce back soon in the same manner. However, I am in no rush as I feel motherhood and pregnancy are blessings from God and want to completely enjoy this phase," she said.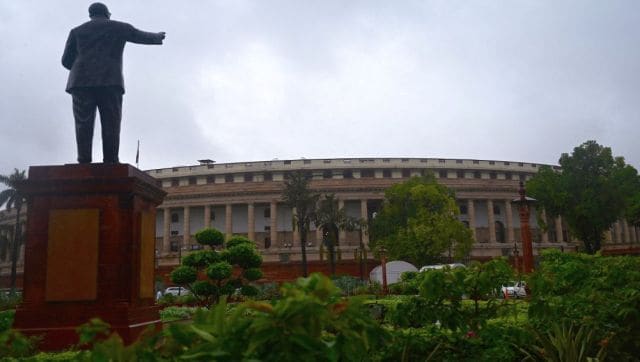 India
Prime Minister Narendra Modi along with Rajya Sabha Chairperson M Venkaiah Naidu, and Lok Sabha Speaker Om Birla will launch the new channel on International Day of Democracy
News & Analysis
The TVs offer access to over 5,000 apps and games, built-in Chromecast, 15+ different languages, new design changes, the Mi Home app for controlling connected devices, and more.
News & Analysis
An inexpensive 42-inch Android TV priced close to its 40-inch counterparts, but one plagued by far too many issues.