Karwaan is the perfect Bollywood debut for Dulquer Salmaan; film proves the actor is best of his generation
Karwaan is a special film film especially for Dulquer Salmaan fans, like me, who've watched all his previous films in different languages.
Karwaan is a special film especially for Dulquer Salmaan fans, like me, who've watched all his previous films in different languages.
The versatile heartthrob of Mollywood has finally made his Bollywood debut, and as a fan, I was sure of one thing even before I rushed to watch the film: Karwaan will most certainly fit into Dulquer's genre of cinema — easy-going films that pack a punch without trying too hard. Suffice it to say that much like his movies from the three other languages, Dulquer managed to shine in Karwaan.
20 minutes into the plot of Karwaan, it hit me how he just slid into his character Avinash Rajpurohit, with so much ease. Dulquer is very much the boy next door and his character in Akarsh Khurana's film fit him like a glove. He played his character like any other newcomer in Bollywood would. I can't imagine any other Bollywood actor playing this role now that I've seen Karwaan.
Also read:  Dulquer Salmaan on Karwaan, working with Irrfan, Mithila Palkar and breaking into Bollywood
In his Hindi debut, the Malayalam actor plays a man whose passion and designation have no match. As he embarks on a journey with two other people thanks to a common tragedy, Avinash realises he is coping with a strained relationship with his father. It only makes sense that Benjoy Nambiar has written the story of Karwaan. This is a director who truly got out the best in Dulquer last year with the anthology, Solo.
There's no doubt that Irrfan Khan steals your attention through the film, with his comic timing among other things. But all things said, Karwaan reminds Dulquer's pan-Indian fans why the actor is the best of his generation. One can enjoy his screen presence even when there is merely no movement or dialogue. With yet another relatable role, light-hearted plot and non commercial film, Dulquer manages to carry forward what he is best known for with Karwaan.
His Malayalam hits, Tamil debut (OK Kanmani), Telugu debut (Mahanati) and now Hindi debut (Karwaan), speak volumes of the image Dulquer is trying to create for himself. He is never your quintessential hero fighting goons, throwing punch lines and romancing dolls, but he is the boy next door. He's relatable, goofy at times and allows you to take his journey with him.
From Ustaad Hotel to Bangalore Days, Charlie, Kali and Solo, there is an off beat trend of his own that the actor has set. Be it playing a hopeless romantic, a wanderlust-addict or a best friend, Dulquer is never larger than life and that's really what works in his case.
The thing about Dulquer's choice of scripts and roles is that every time we watch him in a particular character, we start to draw parallels with his others. No matter how big or small the role is. Remember when he swept us off our feet every time he said 'Kanmani' in Mani Ratnam's film? Remember when he proved to be the ultimate hippie in Charlie and later thrilled audiences with as the brash Shiva? You sink into each of his roles with earnesty.
Dulquer is definitely a star kid and takes over from Mamootty, but he's also a deserving one at that. Unlike few others from his generation, who usually look to break into the world of cinema with potboilers.
Let's take his 2014 Malayalam film Bangalore Days for example: The film had some of the finest actors of this generation like Fahadh Fasil, Nivin Pauly and Parvathy, apart from Dulquer. And yet, Dulquer stood out. His wasn't a character that too many people took to immediately, but as the film ends, you warm up to him. The film was all the rage, and cine-goers of various other languages watched this heart warming tale of friends multiple times. Bangalore Days put all these actors on the radar for our generation.
One can argue that Dulquer did jump into the commercial bandwagon with movies like Comrade in America and Savitri biopic Mahanati; but what's important to note is that for once we have an actor who is not trying too hard to impress the audience.
Don't we all love or rather look forward to Rajkumaar Rao's films? Every time he takes up a film, we except him to ace the role and take the road less traveled; and he mostly does. If one had to draw a parallel, Dulquer is probably the same, except his chocolate boy avatar never goes away (who's complaining?).
Be it a realistic romantic-comedy like OK Kanmani, an honest thriller like Kali, and journeys like Charlie and Karwaan, Dulquer explores the various sides of human emotions with ease. He can romance dearly, he can frustrate you as a tempered angry young man, and even bore you as a lost soul finding his way. Karwaan is another home run for the young superstar.
Entertainment
In a post on Twitter, the 61-year-old music director dedicated the award to his parents and mentors
Entertainment
We fondly remember Rang De Basanti today on its 17th anniversary that led to corruption becoming a subject of fierce debate in India after the major success of this film among youngsters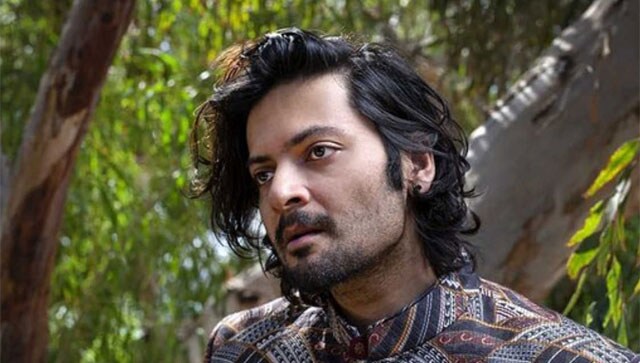 Entertainment
Fazal essays the role of Zafar in the popular buddy comedy film franchise, which started with 2013's 'Fukrey', followed by a sequel 'Fukrey Returns' in 2017.