Karrle Tu Bhi Mohabbat Season 2: This Ram Kapoor-Sakshi Tanwar series is more juvenile than a teenybopper story
Karr Le Tu Bhi Mahabbat 2 ends up being what Dilwale was to Kajol and Shahrukh: a famous on-screen chemistry without an interesting story or characters.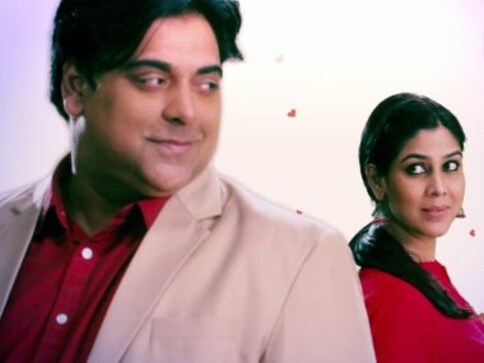 If there is one thing, this AltBalaji web series gets right, besides the casting coup, is the song title and track by Pritam. 
Just like it did with the same lead duo's (Ram Kapoor and Sakshi Tanwar) other hit TV show — Bade Achche Lagte Hain. So every time, the song "kar le tu bhi mohabbat…" starts playing in the background, the romantic mood draws you towards the lovable duo. But every time, the two open their mouths to spew out the most childish and pathetic lines at each other during their petty arguments, you instantly want to hit the mute button.
Welcome to the world of Balaji Telefilms, home of the evergreen hit pair of Sakshi Tanwar and Ram Kapoor. She calls him 'Mr' Khanna. He calls her Tipsy. Otherwise he is Karan Khanna, a superstar and recovering alcoholic. She is Dr Tripurasundari Nagrajan. He is a rich divorcee who owns an island but prefers to sleep on the floor of his modest middle-class apartment. She is the prudish but not virginal aunty, who has a past far more interesting than the present.
And Thank God for that! (More on that, later)
This pair with a (capital C) chemistry were stuck in season 1 in a Bade Achche Lagte Hain mode of love-hate scenes. In the first three episodes of the new season, not much happens between Mr Dumb and Miss Dumber. Miss Dumber has been away in Austria for three months, trying to escape her feelings for Mr Dumb who is busy sorting out the life of his recently widowed, ex wife and daughter who live in some kind of a palatial building. It's an extraordinary world of the TV soaps where the ex-wife (Sweta Kawatra with seriously bad makeup) makes coffee for the ex-husband lovingly, while mourning over her current dead husband — Prabudh.
Meanwhile, Miss Dumber has a sister who brings the two together by getting married and then running away with her own husband. Crazy, right? Apparently, their mothers are scary dragons from Tamil Nadu, sporting chandan bindis on their foreheads and they can't reveal the truth to them about the younger sister's marriage. So, it ends in a kind of comedy of errors between the foursome and the two mothers, which is more tiresome than funny.
Enter the 'Past Mr Toxic'. Now there is a twist that one can finally enjoy as the rest of this AltBalaji web series' Season 2 tries to milk the best of the most popular pair on TV.  The real cream, though, is in the third party — a lawyer named Palash (a well-cast Samir Kochchar), with a coke-snorting past and a history with Miss Dumber.
So now we have the good rehab counsellor/doctor — Tipsy who of course is 'dumb'struck now that patient number one is back in her life. Patient number two, who she cured earlier of his alcoholism — Mr Khanna, is the sunny one with a ready smile. Ram Kapoor does a great job with that and decidedly gives you Mr Right goals of positivity, despite the constant dumb act he is forced to play, given his silly scenes and lines. Sakshi Tanwar fails miserably in supposedly comic scenes and ends up overacting with shrill tones. But she more than makes up for it, in the emotional bits and charms you right back into hoping that this love story might work out.
Mr Dumb meets Mr Toxic and it's Chandni part 2. Groan! It's become a given that television soaps are full of bad rehash of old movies. But aren't webseries the new playground for completely original fare? Apparently not.
The series, a supposed love story of two middle-aged adults, turns out to be more juvenile than a teenybopper story. Yes, romance at any age can be cute. In this series, it is downright annoying.
Karrle Tu Bhi Mahabbat 2 ends up being what Dilwale was to Kajol and Shahrukh: a famous on-screen chemistry without an interesting story or characters.
Entertainment
Gandi Baat makes the early years of Ekta Kapoor look like realist fairytales instead of the atrocity of memory they have become over the years.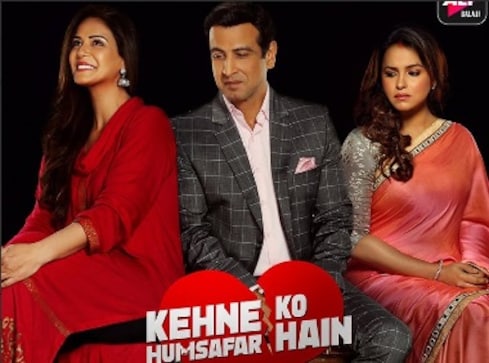 Entertainment
Kehne Ko Humsafar Hain begins on a very rushed note of establishing Rohit and Ananya's love and the natural conflict of his own family coming in the way.
Entertainment
The erotica mercury shoots up like never before on Indian screen. Ragini MMS Returns season 1 is the new and hilarious 50 Shades of Indian Grey.