Karisma Kapoor-Sunjay Kapur divorced: An end to a troubled 13-year marriage
Karisma Kapoor and Sunjay Kapur's divorce marks the end of a long-troubled marriage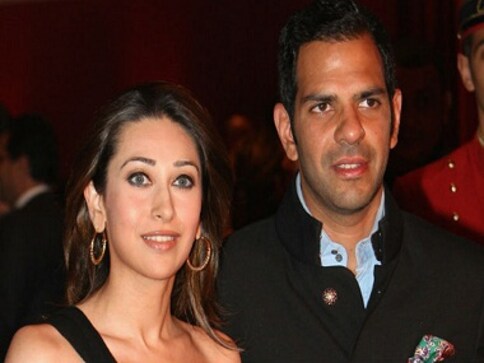 On Monday, 13 June 2016, the family court in Bandra granted a divorce to actress Karisma Kapoor and entrepreneur Sunjay Kapur, marking the end of their 13-year marriage. The couple has two children — Samiera, 11, and Kiaan Raj, 6.
According to the terms of the divorce, Karisma got Sunjay's residence in Khar, while the monthly interest of Rs 10 lakhs from bonds worth Rs 14 crore that Sunjay had bought in the childrens' names will be used for their expenses. Sunjay, in turn, will get extended visitation rights with Samiera and Kiaan, while the dowry harassment case filed against him and his mother by Karisma will be quashed by the court.
The divorce is the formal end of a long-troubled marriage — and a prolonged separation battle.
Karisma and Sunjay tied the knot in September 2003. The marriage took place a short six months after Karisma's engagement with Abhishek Bachchan — announced on Amitabh Bachchan's 60th birthday in October 2002 — broke up.
It is said that Karisma and Abhishek began seeing each other after his sister Shweta married Karisma's cousin Nikhil Nanda in 1997. The couple never revealed any reasons for their split, so close to their wedding date. Gossip around the subject cited parental interference, financial concerns, but there was never any confirmation.
In fact, Abhishek continued to be on cordial terms with Karisma's younger sister, Kareena. Kareena and Abhishek had made their Bollywood debuts together in Refugee, and acted in Main Prem Ki Deewani Hoon in 2003. And although not paired opposite each other, they were cast together in films like Yuva (2004).
Karisma and Sunjay welcomed their first child, Samiera, in 2005. (Abhishek himself married Aishwarya Rai Bachchan in 2007). But rumours about the marriage being an unhappy one dogged the couple at every step. Some reports claimed the distance was to blame — Karisma wanted to continue living in Mumbai and wasn't comfortable moving to Delhi, where Sunjay was based. The couple was even believed to be living separate lives. But then, when their second child — Kiaan — was born in 2010, it seemed that Karisma and Sunjay had reconciled, and settled all their differences.
But by 2012, the talk in B-town and Delhi's circles was all about the breakdown in the Kapoor-Kapur marriage. And in 2014, they filed a petition for divorce by mutual content.
However, there was a way to go yet before this sad saga ended.
Since mid-2015, the separation battle took on ugly overtones, with both Karisma and Sunjay slinging unsavoury allegations at each other. Karisma first withdrew her consent to the divorce petition — the financial settlement, control of trusts set in the childrens' name and their custody were points Sunjay and she couldn't agree on.
Karisma filed a case of harassment against Sunjay and his mother, stating that he had married her for her celebrity status; Sunjay responded by stating that the actress had married him "on the rebound" from Abhishek Bachchan, and because she wanted his money. Finally, the Supreme Court directed the warring couple to agree to a settlement in an amicable manner in April 2016.
It has been reported that at the end of the family court's ruling on Monday, Karisma and Sunjay briefly embraced. It was a sign perhaps that after a bitter and fractious battle, the former couple would find a measure of compromise to ease their lives ahead.
Entertainment
Soha Ali khan on Tuesday took to Instagram and shared a heartwarming video of her Holi celebrations as she spent the day with her daughter Inaaya and husband Kunal Kemmu.
Entertainment
In an interaction with the Humans of Bombay, the actress shared how she was left in shock after R Baldi came to her with Paa's script. "Firstly I thought, 'What kind of story is this?"
Entertainment
Kareena Kapoor recently uploaded a sun-kissed picture of herself on her Instagram Stories with the caption, "Under the African sky."