Karenjit Kaur Vohra to a household name: Tracing the awesomeness of Sunny Leone
If there was ever a journey to look upto, it's Sunny Leone's.
For the past two years, Sunny Leone has been the most Googled celebrity in India, surpassing PM Narendra Modi, Salman Khan, Deepika Padukone and Katrina Kaif.
However, what is important to note is that in just this year alone, Leone has been in the news less for her films, and her adult entertainment past, but more for her interviews, her quotes and general 'badassery'.
If there was ever a journey to look up to, it's Sunny Leone's.
This is not a judgmental way of saying that foraying away from adult entertainment is a way forward. But all of us can learn a thing or two about how Leone carries herself in public, deals with uncomfortable situations, and really doesn't give a hoot about what people think about her.
And so, as a celebration of her 35th birthday, here are some samples of Sunny Leone's awesomeness:
No shame, only gain
One of the first things that will strike you about Sunny Leone is how she is absolutely unapologetic about her career. There is no sob story about having been forced to work in adult entertainment, which is often a corollary used by judgmental commentators as a justification. In fact, Leone is perhaps the only person who openly admits the liberation that is often not highlighted about working in porn.
"I didn't think it is vulgar. I didn't think it is wrong. I thought it was beautiful and sexy. They (people who question her past) are free, and they are doing what they want to do," she said, in an earlier interview.
All work, less talk
There have been many, many things said about Sunny Leone. From articles, to interviews, to think-pieces to commentaries, everyone has an opinion on her. However, while we ruminate about Leone's life, she is quietly doing her work, building a brand, working with some of the most famous Bollywood actors and creating a well-established reputation for herself.
Even if that means we associate her name with sex comedies and sensual films, everything about Sunny Leone screams, 'so what?'
In this interview with Anna Vetticad, Leone mentions that she didn't even give her name any thought. "Things just happened," she said. (Please teach us the trick to being so chill, Sunny)
Girl next door
It's very hard for people (read: men) to realise/admit that Sunny Leone is just another regular girl. She stays with her husband in a rented apartment in Mumbai, has a home in Los Angeles, which she visits several times a year to meet her family and friends.
Below, she mentions how she and husband, Daniel Webber are just another regular couple, probably a lot more conservative than what appears on screen.
She may be a babydoll in the celebrated song, but in real life she's the regular girl next door. And it's this attitude that Leone carries with her everywhere. Even when you see her hosting MTV's Splitsvilla for every shot of her being framed as a sex symbol, and the token glamour quotient of the show, there are also many snippets of her goofing around, taking the contestants' cases and generally being herself.
Sunny Leone, the brand
In an interview with GQ India, Leone says, "I earn more than the president of America, I must be doing something right." And look where it all began. The journey has been from a non-existent life in Los Angeles, where Leone was studying to be a nurse and even worked at a German bakery for a while, to now being a celebrated sex icon and actress.
She's even come out with her own book, will launch her own line of perfumes, has starred in an anti-smoking PSA and has a documentary on her life titled 'Mostly Sunny, Partly Cloudy'.
And yet, we use prefixes like "dark past" "shady past life" and ask questions like "you think Aamir Khan will work with you?"
Happy Birthday, Sunny. You do you!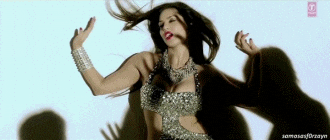 Entertainment
As Priyadarshan returns to Bollywood after a hiatus of eight years with Hungama 2, a look at his popular Hindi comedy films.
Entertainment
Shilpa Shetty says she refused offers of scripts about hard-hitting subjects and heroine-centric plots, as they lacked commercial value.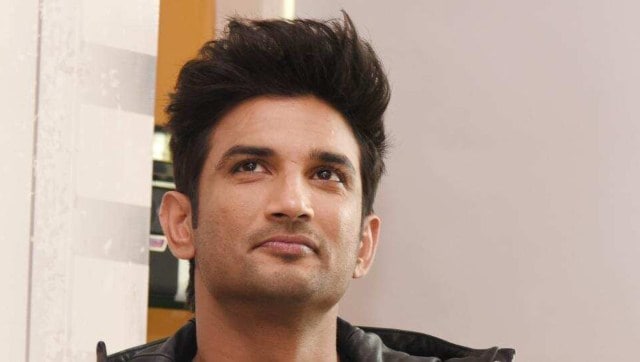 Entertainment
Sushant Singh Rajput's father Krishna Kishore Singh had appealed against the single-judge order refusing to stay the release of the film Nyay: The Justice, allegedly based on late actor's life.