Karan Johar's use of Lata Mangeshkar's song for 'climax' scene in Lust Stories reportedly upsets her family
The song from Karan Johar's film was centered on Jaya Bachchan and is regarded as a sacred inviolable anthem on the virtues of a joint family.
For those who have seen Karan Johar's short film in the 4-tiered omnibus Lust Stories on a newly married wife who finds her sexual satisfaction in her own hands (so to speak), the use of the iconic title song from Kabhi Khushi Kabhie Gham in Kiara Advani's crucial 'climax' scene has come as a surprise.
An irate member of the Mangeshkar family speaks on behalf of the distinguished family when he wonders why. "Why? Why did Karan Johar use Lata didi's immortal song in such an embarrassing situation? I still remember how ecstatic Karan was when didi had recorded the song for Kabhi Khushi Kabhie Gham. He said it was a dream come true. Why turn the dream song into a nightmare now?"
The song was filmed on Jaya Bachchan and is regarded as a sacred inviolable anthem on the virtues of a joint family.
Angry and upset, the member of the Mangeshkar clan says they have withheld this blasphemous use of the song from Lataji. "At her age, we don't want to expose her to this kind of ugly desecration of her song. But we (Mangeshkars) wonder why he needed to use a bhajan-like song sung in the most revered voice of Asia to show his heroine in an orgasmic state. He could have used any other song."
Also read: As Lust Stories dominates conversations, how to pretend you've watched the film when you have no intention to  
Find latest and upcoming tech gadgets online on Tech2 Gadgets. Get technology news, gadgets reviews & ratings. Popular gadgets including laptop, tablet and mobile specifications, features, prices, comparison.
Entertainment
Filming on the new instalment of Scream is set to kick off later this year in Wilmington, North Carolina.
Entertainment
Lena Dunham says she is opening up about her coronavirus diagnosis now because of the "carelessness with which people in the US are treating social distancing."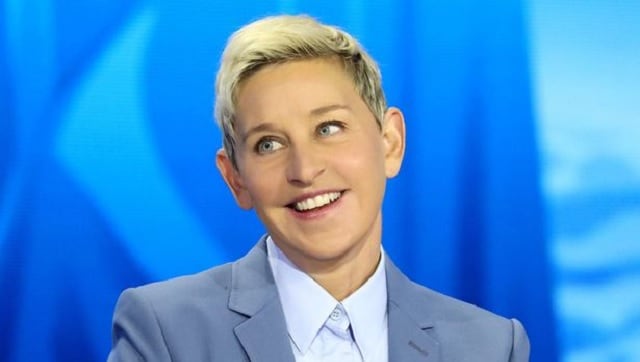 Entertainment
Ellen DeGeneres' apology and the investigation by Warner Bros followed a report in which one current and 10 former employees complained about issues, including being fired after taking medical or bereavement leave