Karan Johar reveals his Hichki moment to Rani Mukerji: I was teased in school for my girlish voice
Karan Johar discussed his 'Hichki' moment in an interview with Rani Mukerji ahead of the much-anticipated release of her film this Friday.
Karan Johar discussed his "big" Hichki moment in a promotional interview with Rani Mukerji ahead of the much-anticipated release of her film this Friday. While the celebrated Bollywood director may have successfully branched out as a TV and awards show host but he was teased at school for his "feminine" sounding voice and even took classes to improve his baritone.
The director says, in retrospect, he would not change how he sounded as a child.
"When I was a child, there were many Hichki moments. The one that I wouldn't have changed today, is that I had a very girlish voice when I was a child. I had a very squeaky voice and I used to get teased a lot," Johar told Mukerji.
The director said he found a teacher who helped instill confidence in him about his voice.
"At those times, societal pressures were such that it (my voice) was a big hichki. I felt lesser and I was made to feel abnormal. And I felt like I needed to overcome this to be the person that I wanted to be. But today, times are different and we are all more evolved. I hope that if this kind of a hiccup comes in people's lives that they shouldn't change their core persona. But I did," he added.
Also Read: My greatest 'Hichki moment' is the death of my parents: Shah Rukh Khan to Rani Mukerji
Mukerji plays the role of an aspiring teacher with Tourette syndrome in her new film Hichki.
Directed by Siddharth P Malhotra and produced by Maneesh Sharma, Hichki is set to be released on 23 March.
Watch the video below:

With inputs from PTI
Entertainment
"She is doing a lot better," Sikandar Kher said on Instagram Live for mother Kirron Kher, who is undergoing treatment for cancer.
Entertainment
Days after the arrest of Sushant Singh Rajput's flatmate Siddharth Pithani, NCB has issued summons against actor's house helps, Neeraj and Keshav, for questioning.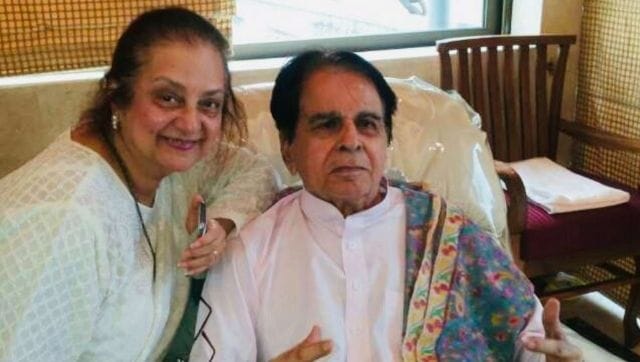 Entertainment
Earlier this year, Kumar was hospitalised for a routine health check-up.