Karan Johar-MNS row: Uri martyr's wife rejects Rs 5 crore 'forced donation' to Army Fund
In a new twist to the Ae Dil Hai Mushkil row an Uri martyr's wife has rejected the Rs 5 crore deal brokered between the Producers guild and MNS.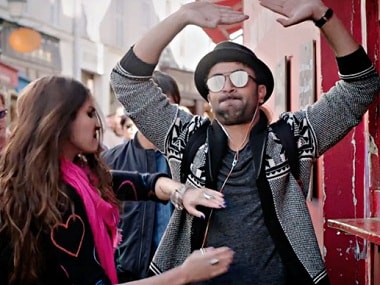 Sangita Devi, the wife of a soldier who died in the Uri attack said to News18.com that she does not want any money that is forcefully given, saying tt is more of an insult than a tribute. "Politicians are dragging us into this controversy and playing politics," Sangita Devi said.
Defence minister Manohar Parrikar on Tuesday had also made it clear that donation to the Army was "voluntary" and no one should be forced to pay.
"The concept is voluntary donation and not catching neck of someone [sic]. We don't appreciate it," Parrikar told PTI.
The controversy erupted after Karan Johar's Ae Dil Hai Mushkil ran into a storm of protests led by MNS because Pakistani actor Fawad Khan has a cameo in it.
The film has been allowed to be released after its producers met with three conditions put forward by MNS chief Raj Thackeray, including payment of Rs 5 crore to Army Welfare Fund.
"All contributions (to the welfare fund) are voluntary. Extortion is not allowed. We would want people to contribute on their own rather than under any coercion," a senior army official had said.
Army sources said that they have a system in place to check all contributions and can even reject a contribution made under duress or by any person whom the force does not want to be associated with.
— With agency inputs
Updated Date: Oct 26, 2016 18:33 PM