Karan Johar: Dostana brought concept of homosexuality into the drawing room
Karan Johar, Dostana producer, claimed that it was his film that 'brought the conversation of homosexuality into the drawing room of every urban home'.
Karan Johar is one of those few filmmakers in Bollywood who have included the theme of homosexuality in his films. Though often criticised as stereotypical and even homophobic, his films like Student of the Year, Kapoor and Sons and Dostana have brought depictions of same sex relationships on to the big screen.
Eight years since the release of the Priyanka Chopra-Abhishek Bachchan-John Abraham starrer Dostana, Karan Johar has opened up about the portrayal of homosexuality in the film.
In an interview to Filmfare, Karan Johar, who was the producer of Dostana, proudly claimed that it was his film that "brought the conversation of homosexuality into the drawing room of every urban home".
When asked if society and the film industry have changed their approach towards homosexuality here's what the producer-director had to say:
"Acceptance is still a long way but at least we're aware. That's the first stage. There was once a point when we weren't even aware. People criticised me for stereotyping homosexuality in Dostana but I'm the only filmmaker who put it out on the big scale. It's ridiculous how unaware people were before. The film, at least, brought the conversation of homosexuality into the drawing room of every urban home. I've received at least a thousand emails from kids, youngsters, teenagers, seniors… thanking me for making that film because now their parents are aware of the concept of homosexuality. I'm not apologetic about Dostana."
Questioning his critics, he asked what they are doing to raise awareness about the subject other than writing columns that nobody will read and making self-indulgent films.
Earlier this year when Karan Johar was asked by one of his followers on Twitter about the film's sequel the director replied in his humourous vein.
"@gultac1444: @karanjohar Will you do a sequel of Dostana? Please, reply.🙏💞 #koffeewithkaran" NO!! I will be stopped 377 times!!!!

— Karan Johar (@karanjohar) March 5, 2016
Even John Abraham has said chances of Dostana 2 were low, as the subject of homosexuality has been explored a lot in movies recently.
"I don't think Karan Johar would want to make Dostana 2. I think homosexuality as a topic has been explored too much. I don't think what you found funny five years ago may be funny today. There are some films that should be left alone. Even I feel Dostana 2 should be left like that," John had earlier said to PTI.
Find latest and upcoming tech gadgets online on Tech2 Gadgets. Get technology news, gadgets reviews & ratings. Popular gadgets including laptop, tablet and mobile specifications, features, prices, comparison.
Entertainment
The deaths of P Jayaraj and his son Fenix, allegedly in police custody in Madras's Tuticorin, have caused massive outrage across the country.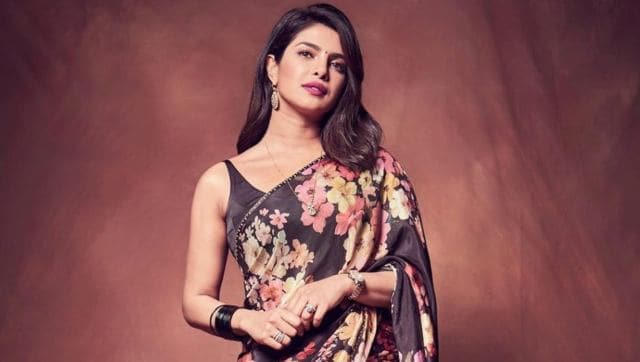 Entertainment
Priyanka Chopra Jonas will join celebrated international names, including filmmakers Martin Scorsese, Alfonso Cuaron, Taika Waititi, and Ava DuVernay as ambassadors of TIFF 2020
Entertainment
Prior to the new deal, Priyanka Chopra had taken up two projects, Citadel and Sangeet, at Amazon Prime Video.