Hate Story 3: When Sharma Joshi came to Karan Singh Grover's rescue
Karan candidly confesses he didn't know what sambhog (the Hindi word for sex) meant until he came across the word in Hate Story 3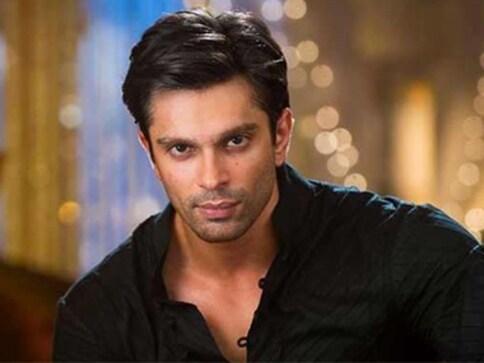 Karan Singh Grover, who made his Bollywood debut earlier this year with Alone opposite his alleged girlfriend Bipasha Basu, now can't thank Vikram Bhatt enough for his sex education he had through Hate Story 3.
In an interview , Karan candidly confesses he didn't know what sambhog (the Hindi word for sex) meant until he came across the word in Vikram Bhatt's script for Hate Story 3. He then took his co-star Sharman Joshi aside for a man-to-man talk. Joshi, who apparently the more knowledgeable of the two and has a better grasp over nuances of the Hindi, enlightened  Grover.
Now, of course, Grover is a changed man. This purification is likely to go down well with the saffron regime. And Karan Grover may land up with a plum role in the next video, extolling the virtues of BJP.
Also, he must be careful not to confuse sambhog which means sex with sanjog which means perchance. Also, Mr Grover should be warned, this bhog has nothing to do with the international fashion magazine Vogue, copies of which he may find on Bipasha's bedside table.
Find latest and upcoming tech gadgets online on Tech2 Gadgets. Get technology news, gadgets reviews & ratings. Popular gadgets including laptop, tablet and mobile specifications, features, prices, comparison.
Entertainment
Bipasha Basu took to Twitter and informed her fans that she is suffering from a persistent bacterial infection but will be discharged soon.
Bollywood
Actress Bipasha Basu has denied all rumours about being pregnant
Entertainment
Social media witnessed yet another demonstration of Karan Singh Grover's love for wife Bipasha Basu, with his latest Instagram post