Kapurush: Satyajit Ray's meditation on courageous women, and doomed young love
In his 1965 film Kapurush (The Coward), Satyajit Ray chooses to portray the silent courage of a strong-willed woman, by juxtaposing her against the film's protagonist who is timid, irresolute and unsure of himself.
Editor's note: In a prolific career spanning nearly four decades, Satyajit Ray directed 36 films, including feature films, documentaries and shorts. His films have received worldwide critical acclaim and won him several awards, honours and recognition — both in India and elsewhere. In this column starting 25 June 2017, we discuss and dissect the films of Satyajit Ray (whose 96th birth anniversary was this May), in a bid to understand what really makes him one of the greatest filmmakers of the 20th century.
The women in Satyajit Ray's films have always been exceptionally strong characters. This could perhaps be attributed to his personal experiences with the two women in his life — his own mother, who, widowed at a very young age, showed exemplary courage and grit to raise him singlehandedly, and his wife, who stood by him and lent her wholehearted support to his creative pursuits even when things weren't going well for him. In his 1965 film Kapurush (The Coward) too, Ray chooses to portray the silent courage of a strong-willed woman, by juxtaposing her against the film's protagonist who is timid, irresolute and unsure of himself.
The film's story is quite straightforward and simple. Amitabha Roy is a young screenwriter living and working in Kolkata, who gets stranded in a small and remote town in the foothills of the Himalayas when his car breaks down in the middle of the night. A local tea planter named Bimal Gupta offers to give him shelter for the night in his bungalow in a nearby tea estate, somewhat out of his own desire for company in such a lonely and godforsaken place. With no other alternative for spending the night, Amitabha accepts, only to find that the planter's wife is a woman named Karuna, who he was in love with several years ago. Throughout the rest of the film, it is revealed that Amitabha and Karuna used to be in the same college, and were in love with each other. When Karuna's uncle had decided to marry her off to someone else, she had left everything behind and come away to Amitabha with the intention of starting a new life with him. But the jobless and insecure Amitabha had lacked the courage to take such a bold step, and had broken Karuna's heart by letting her down and sending her back to her family. Amitabha had gone his own way, and Karuna had ended up marrying Bimal Gupta instead.
As the film progresses, we find Amitabha's bruised ego not being able to cope with the fact that Karuna has quietly adjusted to her new life, and he keeps on insisting that she is not happy — till a point comes when he himself realises that it is he, not her, who lacks the strength to bear the tragedy of the break up. In the film's beautiful climax, Amitabha is presented with another opportunity to get back with the love of his life after all these years, and is faced with a dilemma that will turn out to be the litmus test of his character.
The film is an adaptation of a short story written by veteran Bengali author Premendra Mitra, and other than the geographical backdrop and a few other details, primarily those around the planter gentleman and his rather simplistic views of life, Ray pretty much stuck to the original story. The film was released in 1965. As with all his other films from those marvellous years of his career, Ray infuses his screenplay with a breezy quality, going back and forth in time to help the story move forward. The flashbacks themselves move in a reverse order of chronology, helping the viewers truly understand the hopeless deterioration of the state of minds of the young lovers. We see the glow on the young couple's faces slowly fade away as their relationship continues to endure the test of time. While the man's spirit only weakens as their love faces seemingly unsurmountable hurdles, the woman's firmness only goes from strength to strength — till a point comes when they find themselves standing too far apart from each other for a meaningful association anymore. This realisation comes in a scene that has very little dialogue – and all that Ray uses to portray the emotions of the two characters involved are their expressions and gestures. Like the rest of the film, the background score is minimalistic in its essence as well, with most of the themes playing only during the transition between the two timelines.
It is not easy to portray a grey character convincingly, especially when the said character requires a certain amount of complexity, almost bordering on an unshakable conviction that every single action of his was a justifiable one. Soumitra Chatterjee plays the young and hesitant Amitabha with an admirable charm. He is a sight for sore eyes in one instant, and a despairing mess in another. We can easily see that he is hurting to find his old flame playing the perfect wife to another man, but with admirable dexterity, he also ensures that he doesn't get our compassion. Only an actor of the highest order can achieve something like that.
Haradhan Bandopadhyay is excellent as the lonely and burnt out tea planter, who is bored to death "growing this blasted tea, and drinking whiskey" to drown his loneliness. He laughs out loud at the slightest of pretexts, perhaps only to suffocate the voice of his inner conscience. His views of life are without any complexities at all, and his loquaciousness is a perfect antidote to his wife's natural reticence.
But the real star of the film is Karuna, played brilliantly by veteran actress Madhabi Mukherjee. She emotes with her eyes throughout the film, exhibiting a complete spectrum of feelings — right from those of a teenage college girl who is embarrassed to discover on board a moving bus that she has forgotten her purse back home, all the way to the calm confidence of a jilted woman who has made her peace with her life and who will never trust any man ever again. Her biggest strength is her power to forgive and forget. And it is through her eyes that we witness the cowardice of the film's protagonist.  In the end, the essence of Satyajit Ray's Kapurush can perhaps best be summed up in a simple scene early on in the film, where the young Amitabha pleads with Karuna to give him some time to settle down before taking the big leap of marriage, at which, Karuna turns towards him with subtle contempt in her eyes and says — "It is not time that you lack. It is something else."
Bhaskar Chattopadhyay is an author and translator. His translations include 14: Stories That Inspired Satyajit Ray, and his original works include the mystery novels Patang, Penumbra and Here Falls The Shadow.
Entertainment
By finishing on a high, Another Round becomes a rare film that injects the collectivism of adulthood with the individualism of intoxication.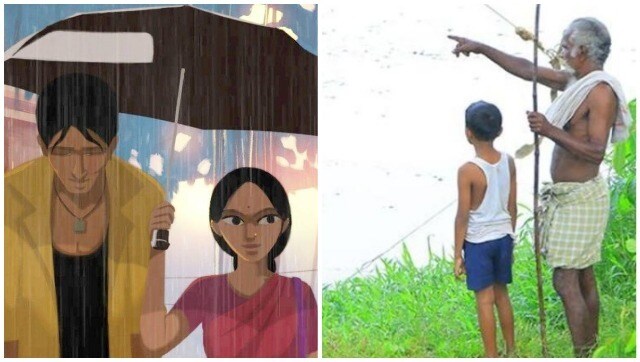 Entertainment
What these two films have in common is how they create a sense of a setting as something inseparable from the inner lives of the protagonists.
World
The resort is on the site of the former Stardust, an iconic Las Vegas landmark.