Kapil Sharma allegedly hurled a shoe at Sunil Grover, slapped him repeatedly
An eyewitness, Kapil Sharma and Sunil Grover's co-passenger narrates what transpired between the two comedians on the flight.
Amidst speculation of whether Sunil Grover has quit The Kapil Sharma Show after being attacked by Kapil Sharma, reports of the gravity of the altercation are surfacing day by day. Now, it is speculated that Sharma hit Grover with a shoe and slapped him repeatedly.
Hindustan Times reports that the incident happened when the cast and crew of The Kapil Sharma Show were returning from a show in Australia. According to their fellow passenger, as they were travelling in business class, Sharma gulped down an entire bottle of whisky. When his colleagues and fellow comedians started having their meal, Sharma loudly objected to that by saying, "Jab maine shuru nahi kiya toh tum logo ne kaise le liya khana?" (How dare you start eating while I am still drinking).
Bewildered by Sharma's reaction, some members of the crew started returning their food trays to the cabin crew. It was then that Grover intervened and asked Sharma to calm down. Sharma, however, reacted wildly by yelling on Grover. Then he took off his shoe and slammed Grover with it. Sharma then held Grover by his collar and started slapping him repeatedly, until the cabin crew separated the duo.
When the cabin crew threatened to call security on landing, Sharma kept hurling abuses in Punjabi directed towards his crew. "Arey ye TV wale kya samajhte hain apne aap ko? Inn ko maine banaya hai," (What do these TV actors think of themselves. It is I who have made them what they are) yelled Sharma.
He even took a dig at Grover that put the final nail in the coffin. "Tu toh chala gaya tha na, aa gaya na wapis," (Didn't you quit my show only to come back) shouted Sharma, referring to when Grover had quit Comedy Nights with Kapil to start his own show, only to rejoin Kapil's team owing to bad TRPs of his own show.
There has been no official confirmation from either Kapil or Sunil on the matter barring a few tweets exchanged between the two.
Entertainment
Top artists like Sting, Bob Dylan and Shakira have in recent years sold rights to their catalogs for massive sums, but at 28, Bieber is the youngest superstar singer to do so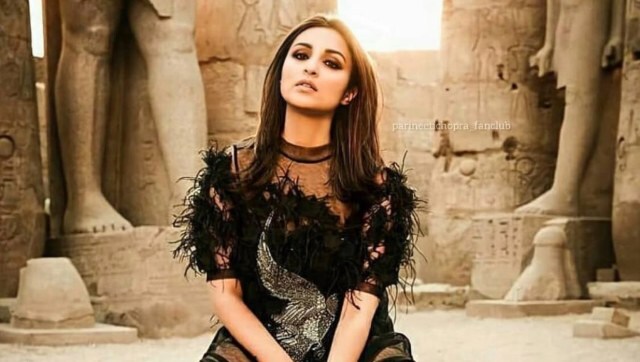 Entertainment
arineeti took to social media to share the happy news.
World
The oil-on-canvas painting, which the suit says is worth more than $5 million, was part of the Detroit Institute of Arts' recent 'Van Gogh in America' exhibition