Kanye West hospitalised: Week later, rapper under constant watch after suffering breakdown
Kanye West was hospitalised after his doctor called the emergency services to report he was suffering a mental breakdown.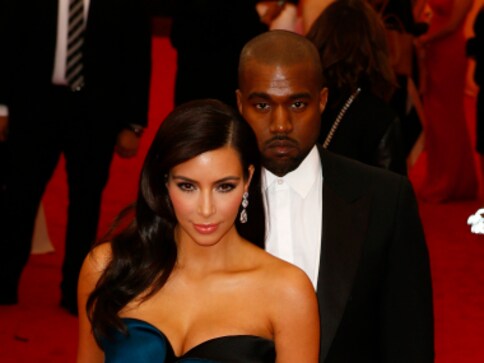 Rapper Kanye West was taken to a hospital in Los Angeles after his doctor called the emergency services to report he was suffering a mental breakdown on 22 October 2016.
The musician's personal physician Michael Farzam told police that his 39-year-old patient was 'acting erratically' due to sleep deprivation and dehydration and he was concerned about his well-being, the celebrity gossip website TMZ said and added that he was taken from his personal trainer's home to UCLA Medical Center handcuffed to a gurney, as is standard procedure for psychiatric patients.
The  rapper's health scare took place after he abruptly cancelled the remaining 21 dates of his 'Saint Pablo Tour' on Monday, 21 November, following a rambling onstage tirade at the weekend against fellow artists Jay Z and Beyonce.  He canceled several dates the following week but made a comeback in his hometown, Chicago, and performed without incident until a show in Oakland on 22 October where he described the Grammys as 'rigged.'
West has not spoken publicly about the incident but TMZ quoted a source as saying time spent away from family had added to the rapper's stress. His wife, reality TV queen Kim Kardashian, was due to make her return to the public eye on Monday night for the first time since she was robbed at gunpoint in Paris in October. But she reportedly cancelled her plans and rushed to her husband's bedside.
Since August, West has performed around 40 dates in Canada and the United States, rapping above the stage on an innovative 'floating' platform.
He had also halted a gig in New York in the middle of his set when he was informed that his wife was robbed at gunpoint in Paris.
Now, a week into the hospitalisation, West has not checked out yet, and people 'with direct knowledge of the situation' told TMZ on Monday that West still wasn't stable enough leave the hospital in Los Angeles.
While a West rep had no official update on the rapper's status early Monday, insiders' clues have been filling in some of the blanks. Sources involved with the situation told The LA Times last week that it had taken two hours to persuade Yeezy to agree to hospitalization — ostensibly for dehydration and sleep deprivation. Since he's been there, sources told TMZ, he's also dealt with depression and paranoia.
— With AFP inputs
also read
Entertainment
Kim Kardashian and Kanye West's fourth child joins sisters North and Chicago and, brother Saint.
Entertainment
The Cher Show cast member Jarrod Spector chided Kanye West in a tweet for using his cellphone during a show
Entertainment
Kanye West and Drake have been involved in an on-going feud all year, with the former slamming Drake for the rumours of an affair between Kim Kardashian West and Drake