Kannada actors Darshan, Devraj and Prajwal hospitalised after car accident in Mysuru
The incident took place in the early hours of Monday when Darshan, Devraj and Prajwal were travelling together and the car hit the road divider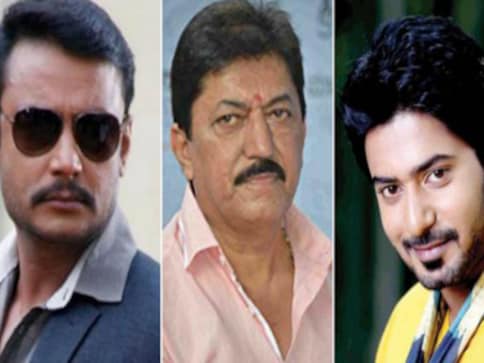 Kannada actors Darshan, Devraj and Prajwal met with a car accident on 24 September, reports the Hindustan Times. The incident took place in the early hours of Monday when the three were travelling together and the car hit the road divider. The accident occurred near Hinkal Bridge in Mysuru.
The actors were in Mysuru for their upcoming project Wodeyar. The driver reportedly lost control of the car, which is when the accident took place. Darshan, Devraj and Prajwal are currently admitted at Columbia Asia Hospital where they are being treated.
Talking about Darshan's status, Faraz, a spokesperson of the hospital mentioned that they had received the patient early in the morning of 24 September and that the doctors were evaluating his condition. "He is not critical or in danger. We will be revealing the full extent of the injuries shortly," added Faraz.
The report added that while Darshan had sustained injuries to his right arm, Devraj injured his chest and Prajwal suffered neck injuries.
The police are looking into the accident to understand how it took place. However, there has been no official statement on it till now. As per reports, the car which caused the accident was not present at the site when the police arrived.
Entertainment
The movie humanizes the lives of gangsters who're at the bottom of the chain.
Entertainment
R Madhavan, Khushalii Kumar and Aparshakti Khurana's Dhokha Round D Corner keeps you at the edge of your seat with its solid twists and turns.
Entertainment
Salman Khan joins hands with Chiranjeevi in a mission to finish off the corrupt element in Andhra Pradesh's politics. This sounds like some serious fantasy play, done up in the snazzy tones of a political propaganda.