Kannada actor-politician Ramya faces sedition charges for pro Pakistan comments
Actor-politician Ramya (Divya Spandana) is facing ire for her comment, 'Pakistan is not hell'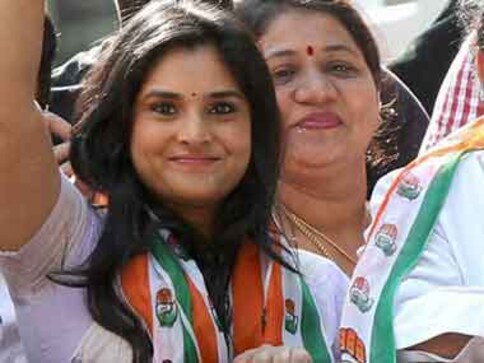 One can almost state this in writing. If you praise/defend or say literally anything about Pakistan, someone, somewhere will get offended. This time, it is actor-politician Ramya (Divya Spandana) who is facing ire for her comments on Pakistan.
The Kannada actor and member of Congress since 2011 was recently in Islamabad to attend a SAARC Young Parliamentarians Conference, where she referred to Manohar Parrikar's statement, "going to Pakistan is like going to hell," by responding with "Pakistan is not hell. People there are just like us. They treated us very well," reports NDTV.
Soon after a Karnataka based advocate, K Vittal Gowda, lodged a complaint of sedition against Ramya for her statement, accusing her of insulting India and provoking Indians by appreciating Pakistan. CNN-News 18 reports that Judge Shyam Prakash will hear the case on 27 August.
Ramya's statement has also sparked protests across the state by local ABVP and BJP cadres, who are demanding an apology from her, failing which, they want her to move to Pakistan.
Meanwhile, Twitterati are doing what they do best: troll. Ramya has been called all sorts of names, including the most popular: "anti-national".
At the forefront of the backlash is Kannada actor Jaggesh. Times of India reports while participating in an ABVP protest on anti-nationalism, he said, "People who have not studied and don't have any experience are praising Pakistan. They should be given a peace prize, maybe a Nobel. They should also be allowed to stand next to Bill Clinton and take photos," adding that those who support anti-national sentiments are "mosquitoes and bedbugs" and should be destroyed with poison.
This is not the first time Jaggesh and Radha have had a war of words; they had previously fought over Radha walking out of his movie Neer Dosa.
Ramya responses to this nation wide protest on Twitter has been dignified.
On Tuesday morning, she spoke to the media about her comments:
World
Pakistan, over the past few weeks, has seen rising coronavirus cases, a grim reminder for the country that its battle with the pandemic is yet far from over
Football
Pakistan was suspended in April 2021 after a dispute over a 'normalisation committee' imposed by FIFA to ensure its rules were being followed.