Kannada actor leads crowd in shaming four movie goers for not standing up during national anthem
The Kannada actor Arun Gowda's video was initially shared by BV Aishwarya via a now-removed Facebook post
In a recent video, which has been widely circulated, Kannada actor Arun Gowda, along with a few others, are seen shouting at a group of people at the film theatre for not standing up during the national anthem.
The altercation took place at Bengaluru's PVR Orion Mall on 23 October, states a News18 report. The movie hall was holding the screening of Tamil movie, Asuran. The clip shows how Gowda led the bunch to shame two men and women, accusing them of being "Pakistani terrorists" for "not sparing 52 seconds for the country."
Check out the video below
"Not able to spare 52 seconds for the country, but you have the audacity to sit here and watch a three-hour movie? Are you Pakistani terrorists?" asks a man's voice in the video.
Gowda further points at the four people and looks into the camera to say, "When the nation anthem came on, these guys didn't stand. Look at these guys … look at their faces once again. They are telling us to file a complaint."
As the actor continued to shoot the incident, another man could be hard saying, "Our soldiers are fighting for us in Kashmir and you guys are sitting here and don't even stand for the national anthem. Get out of this place."
The report adds that the video was initially shared by BV Aishwarya via a Facebook post, which has now been taken down.
Check out posts on Arun Gowda
Entertainment
Top artists like Sting, Bob Dylan and Shakira have in recent years sold rights to their catalogs for massive sums, but at 28, Bieber is the youngest superstar singer to do so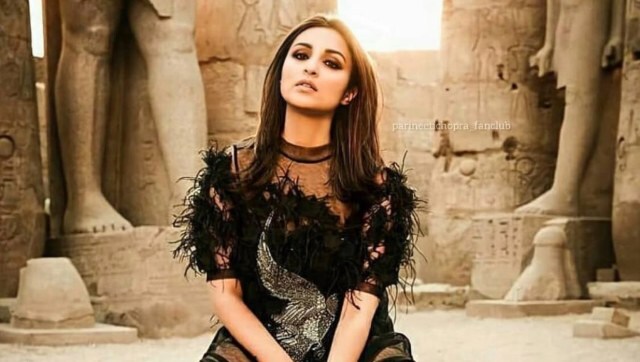 Entertainment
arineeti took to social media to share the happy news.
World
The oil-on-canvas painting, which the suit says is worth more than $5 million, was part of the Detroit Institute of Arts' recent 'Van Gogh in America' exhibition