Kangana Ranaut's lawyer raises doubts on emails submitted by Hrithik Roshan
Kangana Ranaut's lawyer has denied that the emails submitted by Hrithik Roshan to the Cyber Crime Cell are from the actress
The Hrithik Roshan and Kanagana Ranaut legal wrangle doesn't look like it will end anytime soon. For the past few weeks, there have been reports that Hrithik has "circulated" the emails he seemingly received from Kangana, and that his lawyer — Dipesh Mehta — has submitted 40 emails allegedly sent by the actress (to Hrithik) to the Cyber Crime Cell of the Mumbai Police.
However, Kangana's legal counsel Rizwan Siddiquee has contested the veracity of these emails purported to be from Kangana.
"It is a matter of record that Hrithik filed his FIR only on 5 March 2016 — after my client claimed that her emails were hacked. It is therefore apparent that the emails that Hrithik is referring to or relying upon, in all probability are not genuine at all and could largely be fabricated," Siddiquee said.
He also cautioned against accepting Kangana as the sender or author of any of these emails until the actress herself had a chance to verify their contents. "Until such verification and acceptance on the part of my client, any emails circulated by Hrithik to the media in an effort to tarnish my client's name and image or to put pressure on her and/or to outrage her modesty should be treated as fabricated," Siddiquee said.
Kangana, who will be soon recording her statement with Cyber Crime Cell as a witness, has alleged that her rumoured former beau Hrithik Roshan hacked her email accounts due to which she was forced to shut two of her primary email accounts more than eight months ago. "These allegations were also contained in my counter notice-cum-reply dated 1 March 2016, to which Hrithik has still not replied to despite a lapse of more than 50 days," said Kangana's lawyer.
Siddiquee said that if Hrithik was serious about clearing his public image, then he needed to respond to all the points raised in Kangana's notice.
As per the information given by the actress' legal team about a month ago, Hrithik allegedly wanted to delete all the "intimate correspondence" he had exchanged with Kangana and had her email account hacked for this purpose.
Hrithik's legal counsel was not available for comment. When this writer contacted DCP (Cyber Crime) M Rajkumar, he refused to comment on the status of the investigation into the case.
Find latest and upcoming tech gadgets online on Tech2 Gadgets. Get technology news, gadgets reviews & ratings. Popular gadgets including laptop, tablet and mobile specifications, features, prices, comparison.
Entertainment
The Hindi remake of Master will be backed by Endemol Shine India, Cine1 Studios and 7 Screen Studio.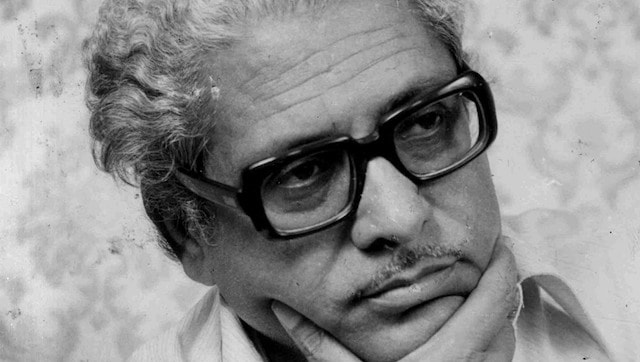 Entertainment
'Throughout the interview, he remained in a reflective mood and didn't smile even once.'