Kangana Ranaut praises Narendra Modi: There shouldn't be any doubts about his credibility as PM
Kangana Ranaut showered praise on Narendra Modi calling him the 'rightful leader of our democracy' at the screening of Chalo Jeete Hain.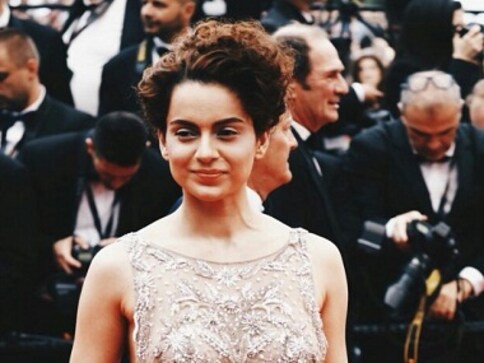 Kangana Ranaut has made her admiration for Prime Minister Narendra Modi publicly known on several occasions. Once again, the Simran actor showered praise on the Bhartiya Janata Party (BJP) leader calling him the 'rightful leader of our democracy' at the screening of Chalo Jeete Hain, a short film inspired by Modi's early life.
When asked about her thoughts on the last four years of the Modi government, Ranaut said, "We have voted him as our Prime Minister. This cannot be taken away from him. This is his well deserved place which he has earned after sheer hard work. So, there shouldn't be any doubt about his credibility as a Prime Minister (sic)."
Narendra Modi is the most deserving candidate & rightful leader of a democracy. He is not in this position because of his parents, he has worked hard to be here. Yes, he should come to power next year as 5 years are not enough to pull a country out of pit: Kangana Ranaut in Mumbai pic.twitter.com/fTG0lT4Zg9 — ANI (@ANI) July 28, 2018
Ranaut, who is gearing up for the release of Manikarnika: The Queen of Jhansi, said that four years is not enough to pull the country out of the pit that it currently finds itself in. She said the Modi government should be voted back to power in the 2019 general elections to bring about noticeable change.
India
Prime Minister Narendra Modi will visit Bhavnagar to launch projects worth nearly Rs 6,000 crore, including the stone laying of world's first CNG terminal and a brownfield port
Entertainment
As the filmmaker marks his 74th birthday, we list out some of the amazing films from the maverick genius that shouldn't be missed.
India
PM Modi who has unwavering faith in goddess Durga is currently observing a fast and will keep drinking only water till the nine-day Navratri comes to an end