Kangana Ranaut on #NoFilterNeha: Ranbir Kapoor's life and mine are very different
In the most recent episode of Saavn's #NoFIlterNeha with Neha Dhupia, Kangana Ranaut opened up about little known aspects of herself, being an outsider in Hindi filmdom — and names the star kid she feels wouldn't have made it big if not for having famous parents!
Actress Neha Dhupia's talk show on Saavn — #NoFilterNeha — is just a few episodes old, but is already drawing high-profile celebrity guests. After Karan Johar and Ranbir Kapoor, it is Kangana Ranaut who made waves with her #NoFilter admissions. In the most recent episode with Neha, Kangana opened up about little known aspects of herself, being an outsider in Hindi filmdom — and the star kid she feels wouldn't have made it big if not for having famous parents!
Here are highlights from the conversation:
Will the real Kangana Ranaut please stand up? 
I'm none of these girls (you've seen on screen). I'm Kangana Ranaut, who people know very little of, maybe from interviews or their own research.
It could be that from watching a film you might try to project a personality onto me.
Every morning I wake up with a mission to do something or the other, even if I'm not working. So I may even come across as annoying, because I have to do something, whether it's gardening or painting my walls. Or get a team of designers and work on me. I constantly need to work, which can be great for people around me, and not so much for others who think I can't sit back and relax.
I'm very spiritual. I'm usually quite content with my own surroundings. I don't need many people around.
I tend to get worked up about things, I get panicky; sometimes I have a single-mindedness about thing that can make me seem a bit twisted... [laughs]. I get too consumed by what I'm doing.
Changing costumes in the oddest of places:
That happens all the time. When you're thrown out of your comfort zone, initially it's intimidating. It doesn't really matter if you're a star or not a star.
It just depends on the kind of project that you choose. For example, for Rangoon, we were taken to these remote valleys of Arunachal Pradesh. There were literally no villages, nothing, not even rest rooms.
I was peeing behind rocks, changing behind rocks. My (team) would just cover me. Everyone was, so was Shahid (Kapoor). There was nothing, so what do you do?
Taking a break from films to study in New York:
It was the best thing that has happened. It just changed my life. Today, the way I see films, or the way I can put my point across... you can't acquire talent, you have to live for that. Nothing can 'land' you... But this gives you that confidence, the technicalities of the craft, and when you sit with professionals you're better able to put your point across, and they take you seriously.
[At this point Neha Dhupia brought up something Ranbir Kapoor told her during his interview — about how he enjoyed film school because it gave him a chance to kiss the hottest girls in his class, under the guise of work. Did Kangana do similarly naughty things in NY, Neha asked. Kangana replied:]
Maybe Ranbir did this when he was in film school, but we did this in school. Gawking at boys, especially seniors. Writing love letters in Math class. [But] when you put your money together and do something, you really value every moment. So I was very focused in film school. Ranbir Kapoor's life and mine are very different.
On advice she'd give to actors, if she was a director:
Try and read a script many times — first from yours, then the director's, the writer's, the editor's, and the composer's. So you're in sync with what the project is, what the common goal is. Sometimes, even the most brilliant actors read scripts only from their own perspective.
Today, everyone is good — there isn't anyone who's like a wooden plank. But not everyone understands that a film is like an orchestra where the melody will shine.
[Neha then asked Kangana to name people from the industry she'd nominate in the following 'award' categories.]
Best fake laugh:
PeeCee, it's you [groans]!
Best thank-god-they-have-famous-parents-or-they'd-be-nowhere:
That's mean! Hrithik Roshan. [Laughs] You know it's true.
Best worst Botox job: 
That's mean too... I think Rakhi Sawant has gone a little overboard. But it disappears in a few months, so she'll do better.
How hard is it as an outsider in Bollywood?
People who are outsiders do have a complex, that the ones who're from the industry are better. But I was born with a certain confidence. So I do not see them in that way — as people who have more than I do. I believe in the principle of equality. They do feel privileged, there is an assumption that since you're from the industry your pursuit is of the craft whereas those who come from outside are in it for the money, or because they're star-struck...
Has she ever lost a role to someone just because they have a famous last name: 
Yes. Not just for having a famous last name but also for absolutely wrong reasons, like the hype around them or their link-ups, being friendly with a superstar or for sucking up to people.
Worst role ever offered:
I've done so many of those! I don't want to say which one.
Listen to the full episode on Saavn, or download the app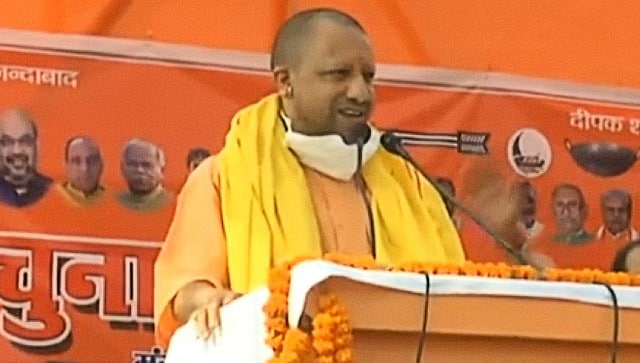 Entertainment
The seers alleged that Bollywood artistes consume alcohol, eat meat and involve in immoral activities due to which they can never represent pious characters of the Ramayana.
Entertainment
Amitabh Bachchan, Anil Kapoor, Farhan Akhtar, Hrithik Roshan, Ayushmann Khurrana, Bhumi Pednekar, Janhvi Kapoor, and Kiara Advani among other celebs will be part of the Global Citizen Live broadcast in Mumbai.
Entertainment
Thalaivi exaggerates events for dramatic effect so much so that if we made two-three more biopics like this, we would end up giving Jayalalithaa sainthood.