Kamal Haasan's Vishwaroopam 2 team gets back on sets to wrap up crucial pending scene
We had previously reported that Kamal Haasan's bilingual spy thriller Vishwaroopam 2 will finally hit theatre screens in April 2018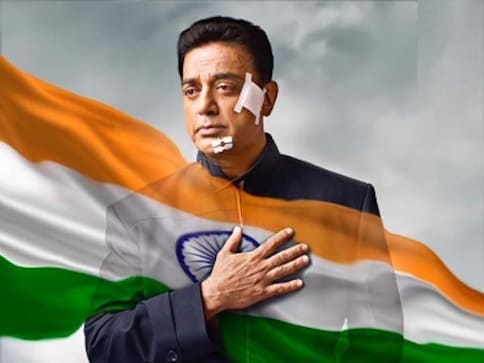 We had previously reported that Kamal Haasan's bilingual spy thriller Vishwaroopam 2 will finally hit theatre screens in April 2018. The team on Monday went back on floors to finish a crucial scene which has been long pending. According to a reliable source from the film's unit, the team is shooting at Officers Training Academy, Chennai.
"The shooting has recommenced on Monday. It's a week-long schedule and the entire talkie portion will be wrapped up with the completion of this schedule. The current schedule doesn't involve any actors and only has the team shooting some important shots that will later be enhanced with visual effects, a source told Hindustan Times, confirming that there won't be any further delay in the release of the film. Even though shot as one film, Vishwaroopam was planned to be released in two parts due to its length. The first part was released in 2013 and it was extremely well received amid stiff opposition by a section of people who took offense to how certain things were depicted in the film.
In February this year, Haasan had tweeted that he was clearing the path for the release of Vishwaroopam 2. "For all looking forward to Vishwaroopam 2, I'm personally getting involved to clear the path. Bigger obstacles are out of the way. What's left is tech and legal," Kamal had tweeted. He added that nearly six months of post-production work was still pending on the project. In the film, Kamal plays a RAW agent, and it also features Rahul Bose, Pooja Kumar, Shekhar Kapur and Andrea Jeremiah in pivotal roles. Commenting on the delay in the film's release, the source said: "The film has extensive VFX work and it's taking longer than expected. Kamal sir wants the quality to be top-notch. Since it's a trilingual, it means triple times the work and hence the delay," the source added.
It has also been confirmed that Haasan will commence work on Shankar's Indian 2 from February or March of next year.  "He has also set aside dates for Indian 2. He will go ahead and finish his portion first. The rest of the shoot might take more time to be completed but Kamal sir wants to be relieved from his commitment so that he can concentrate on other things," the source said, and added that there's no update on Sabash Naidu, a spin-off based on the character Balram Naidu from Dasavatharam. Last year, after suffering a fall from his office stairs and fracturing his leg, the shoot of Sabaash Naidu came to a standstill. "There's no update on Sabaash Naidu from his end. Maybe he wants to get Vishwaroopam 2 out first and then decide what to do with Sabaash Naidu. As of now, the project has not been shelved."
Not long ago, Kamal had announced a bilingual (Tamil-Hindi) political thriller called Thalaivan Irukkiran. He had planned to make the film with Saif Ali Khan couple of years ago. Kamal was to play the antagonist in the film. During the announcement of the project, he said in a statement: "My character though not that of a conventional antagonist, would present a point of view that is far from ordinary."
Earlier this month, speaking to reporters in Chennai, Haasan clarified that he will finish all his pending projects as he has to honour his commitment. Amidst rumours about his political ambitions, it has to be seen how Kamal will juggle between his career and film projects.
Entertainment
"We are happy to say that a Tamil film is all set to have a humongous release which is usually possible for Hollywood films," said Kamal Haasan.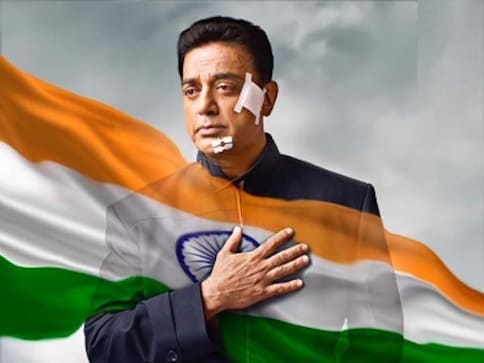 Entertainment
Kamal Haasan has written, directed and produced Vishwaroopam 2, in which he also plays the lead role of a RAW agent.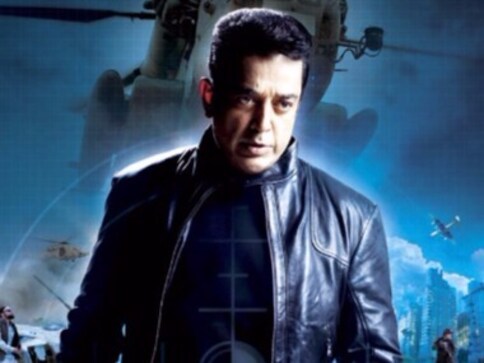 Entertainment
The failure of several Kamal Haasan bilinguals prove that it is a risky business and only a very few filmmakers like SS Rajamouli have tasted success.