Kamal Haasan to begin his political tour from 26 January, will meet people across Tamil Nadu
Weeks after his much-anticipated plunge into politics, Kamal Haasan is preparing for his first tour across Tamil Nadu, which will commence on 26 January
Weeks after his much-anticipated plunge into politics, Kamal Haasan is preparing for his first tour across Tamil Nadu, which will commence on 26 January, reports The Hindu. The veteran actor, who came into politics after criticising the Palaniswami government over corruption and bad governance, will launch a unique whistleblower app this month. Maiyam Whistle, the app, plans to encourage and enable common people to expose corruption anywhere in the state.
"From the 26th (of this month), my journey to meet people will start. The complete schedule will be available in the next issue of Ananda Vikatan," Kamal Haasan said during an awards function.
The 63-year-old actor has been a contributor to the well-known Tamil weekly magazine Ananda Vikatan. In his last column, he gave a strong hint to work with superstar Rajinikanth, who is also eager to begin a political revolution in Tamil Nadu and confirmed his entrance into the political stage on 31 December, last year.
While expressing his views about what his political strategy would be, Mr Haasan wrote in his column, "I'd not antagonise my friends to secure my position like usual politicians. Nor is the youth ready to continue under such leadership. I'd attempt to reach out to elders and friends too."
Both the actors have jumped into Tamil Nadu's political bandwagon to fill up the void left behind since the death of former chief minister and AIADMK chief J Jayalalithaa. While Rajinikanth has urged his fans to not speak about politics and concentrate on building a grass-roots level association, Haasan has insisted he doesn't seek power. Instead, he will take the opportunity to get clear out all the corruption prevalent in the state.
Rajinikanth, 67, has already hinted about his intentions to build a political party and contest all 232 seats in Tamil Nadu in the next assembly elections. Just like his contemporary, Haasan, too, plans to set up his own party, but has made it clear that he wants to build an organisation first that would outlast him in future.
Entertainment
For each Aramm or Kolaiyuthir Kalam, she has a Bigil and Darbar. Nayanthara has not withdrawn from being part of superstar films despite heading women-centric films as well.
Entertainment
In a brief statement Monday, Makkal Needhi Maiam president and actor Kamal Haasan had said he experienced 'mild cough' following his return from the US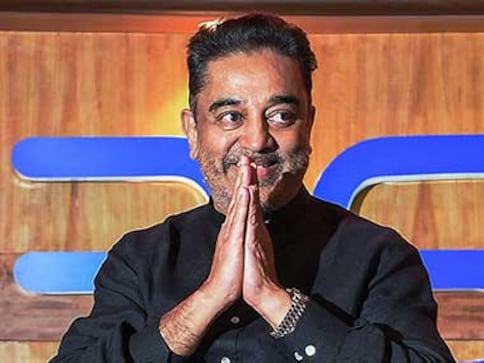 India
On 22 November, Haasan had said that he has tested positive for COVID-19 and he was admitted to SRMC Hospital the same day