Kalakalappu 2 movie review: A typical Sunder C slapstick comedy similar to Rohit Shetty's Golmaal series
Sundar C's Kalakalappu is now a franchise like Rohit Shetty's Golmaal series, as part 2 ends with a promise of a part 3
Director Sundar C specialises in making slapstick comedies targeting the mass family audiences for the last 22 years. He believes in providing maximum laughs with hardly any logic or storyline, but those seeking mindless entertainment just can't get enough of it. The original Kalakalappu (2012) was a huge hit, so he converted it into a franchise with Kalakalappu 2.
The part 2 is not a sequel with only one of the characters (Shiva) being present in the new version, which is another laugh riot. The star director who became an actor, for a change does not have a cameo. He has roped in some young actors to make it a multi-starrer – Jiiva, Jai, Catherene Tressa, Nikki Galrani and a dozen current favourite comedians – Satish, Yogi Babu, Robo Shankar, VTV Ganesh, Singam Puli, Singamuthu, Manobala, Munishkanth, Vaiyapuri, Santhana Bharati, George and more.
There is absolutely no connect with the first part, but the flavour and treatment is the same, much like Sundar C's earlier mass comedies. All these actors have only one goal: provide as much laughter as possible with their expression and dialogues.
The film begins with a scene straight out of the recent raid on a corrupt Tamil Nadu minister's house. The minister in the film (Madhusoodanan) asks his PA to pass on the laptop containing details about the minister's ill-gotten wealth and passes it on to his auditor (Munishkanth). The auditor, who is now in Kasi, blackmails the minister and demands Rs 10 Cr to return back the laptop. Around the same time a young guy (Jai) goes to Kasi seeking to get back his ancestral property - a huge mansion on the banks of the Ganges, which is now run by a young man (Jiiva), who needs to hold on to it to get his sister married. Meanwhile, two girls (Nikki Galrani & Catherene Tressa) come into their life and they unite to fight a master conman (Shiva), who has stolen their money. It all leads to a massive mix-up and a final mash-up in a railway station.
Among the actors, it is Shiva who steals the show with his whacky comedy and perfect timing. He makes his entry just before the interval and virtually hijacks the film in the second half.
Post interval the comedy moves from Kasi to Karaikudi and a whole new set of characters are introduced. Jiiva and Jai are relegated to the supporting cast and the girls, Nikki and Catherine are merely around for eye candy. The army of comedians make their appearance often and do what is expected of them. Hip Hop Thamizha provides some peppy music to the film.
The downside to the film is its long drawn out climax in a railway station where everybody is chasing a box containing the laptop. As Shiva says in the climax,  looking at the audience – "Don't look for logic in a Sundar C film!"
Sundar C's Kalakalappu is now a franchise like Rohit Shetty's Golmaal series, as part 2 ends with a promise of a part 3. More fun in the future with a brand new star cast.
Find latest and upcoming tech gadgets online on Tech2 Gadgets. Get technology news, gadgets reviews & ratings. Popular gadgets including laptop, tablet and mobile specifications, features, prices, comparison.
Entertainment
Bijukumar Damodaran's Veyilmarangal — like his other stories — is also dream-like, but set in a reality we ruthlessly ignore.
Entertainment
If thematic courage, a feminist soul and liberal ideals alone were the determining factors, then Dolly Kitty Aur Woh Chamatke Sitare would have deserved a thumbs up.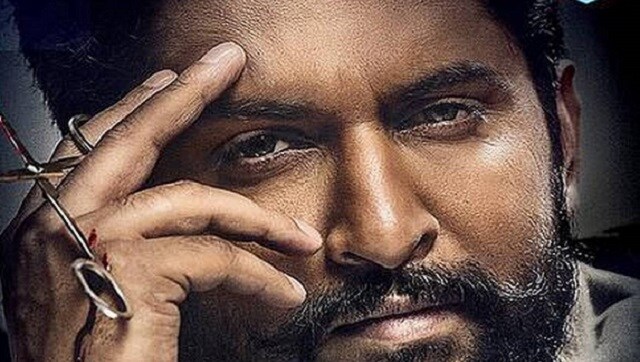 Entertainment
V is a Telugu film, and if a top star is portrayed as an anti-hero, he cannot be a diabolical person at any cost.