Kadvi Hawa offers bitter pill on environmental crisis, while exposing Bollywood's double standards
What explains the reluctance of Bollywood's filmmakers to make movies around environmental issues?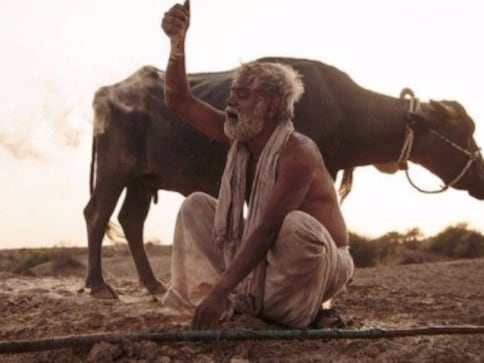 There is nothing overt about the message of environmental degradation that Kadvi Hawa conveys through its plot. In a very subtle fashion, the impact this film creates is like the jolt of a sledgehammer potent enough to wake us from our reverie. By the time the roughly 100-minute films concludes to Gulzar's verses filling up the screen, the need to protect our environment is conveyed in loud and clear terms — it's now or never.
Kadvi Hawa also highlights Bollywood's double standards: It was timely that both Varun Dhawan and Arjun Kapoor were shooting in Delhi in the second week of November when the city was reeling under the impact of unprecedented smog. The trouble they faced during their stay in the capital forced both the stars to take to social media to share their concerns about the environmental hazard. They tweeted their experiences and retweeted stories about the perils of an unhealthy environment. Even Amitabh Bachchan — ensconced in the safe confines of Mumbai — showed his concern when he retweeted a video posted by Ayushmann Khurrana about the possible usage of smog cutters in Indian cities. Sadly, these concerns remain only on paper.
If one were to cull through films — from the thousands churned out in India every year — the figure remains abysmally low for ones addressing the environment. Sure, there have been films before that tackled environmental issues, but most were either low-budget movies or featured unknown actors, forcing such projects into oblivion. The message a star would have managed to convey through his or her films cannot be underestimated. Think about the films (which tackled environmental issues) that hit the silver screen over the last few years and they are similar to footnotes in the tome of Bollywood. While Kaun Kitney Pani Mein dealt with the theme of water scarcity, Aisa Yeh Jahan dealt with zero carbon emission. While the first one boasted of Kunal Kapoor, the second one had singer-turned-actor Palash Sen as the lead star. Clearly a lot is to be done.
So while words from leading film stars of Bollywood look good on social media, Hollywood has beaten Bollywood in this department too.  If stories of Leonardo Di Caprio taking his bath just with a bucket of water (that too, once in a day) to save water abound on the Internet, he is also someone who donates thousands of dollars for environmental initiatives and takes time out from his busy schedule to make documentaries like Before The Flood and A Plastic Ocean or delivers a heartfelt speech on the same at the UN Assembly. His concern towards the environment also makes him drive a hybrid car. In a nutshell, his actions reflect that he is completely devoted to the cause he has adopted. George Clooney took his Oscar winning performance in Syriana a step further when he launched the Oil Change programme in America. When James Cameron based his Avatar, the most successful film ever, on environment, still Bollywood failed to understand that this subject too has the potential to reap dividends for filmmakers.
We do keep hearing and reading about our own stars lending support to various causes. Abhishek Bachchan even won a Green Globe award for raising awareness about the climate crisis in 2012. In Pink, Amitabh Bachchan wore a mask while out on his morning walk, but speaking about the perils of Delhi's environment skipped his mind. Had it been even a passing reference, the effect would have been manifold. The bitter truth is that box office collection remains the topmost consideration for stars and filmmakers. There are just no takers for films woven around the issue of environment. So while films like Kadvi Hawa, Kaun Kitney Pani Mein and Aisa Yeh Jahan may rejoice and throw a celebratory party if their earnings were to cross the Rs 1 crore barrier, no one will have the determination or the gumption to don the mantle of a James Cameron.
It's proven that audiovisual media is the most potent weapon to sensitise people towards any issue. Let's not forget it was the constant barrage of ads featuring Amitabh Bachchan, conveying in his baritone the menace of polio, that helped UNICEF eradicate the disease from the country. Imagine a scenario where a Shah Rukh Khan or a Salman Khan were doing the same for the environment, through their films!
The National Awards also have a category earmarked for Best Film on environment conservation, which was instituted way back in 1989. It's both baffling and astonishing that no Hindi film has ever managed to win an award in this category. It's time for Bollywood filmmakers to ensure that social consideration, for once, is given precedence over commercial consideration. If Leonardo DiCaprio can take time to sensitise people through his documentaries funded from his own pocket or Julia Roberts can fetch a Best Actress Oscar for her Erin Brockovich act then any excuse by Bollywood filmmakers not to tackle such subjects would be considered a lame one.
Entertainment
Svetlana Naudiyal, Programming Director, Asia commented: "As the biggest fans of the theatrical experience, we are thrilled to bring back MUBI GO in India, in association with PVR Cinemas."
Entertainment
Regrettably, the storyteller's chosen tone becomes increasingly scattered, digressive and  misleading. In episode after episode, new characters bringing in unscheduled dimensions to the plot, are thrown into the sizzling cauldron.
Entertainment
The mother-son relationship is that faultless oasis in an otherwise patchy world of interlocked lives, but it has over the years, evolved enough to unburden the mother.