Kabir Khan to direct a web-series based on Subhash Chandra Bose, INA post-Tubelight
Kabir Khan's nine to 10 episodic web series will be bigger in scale than any of his past feature films.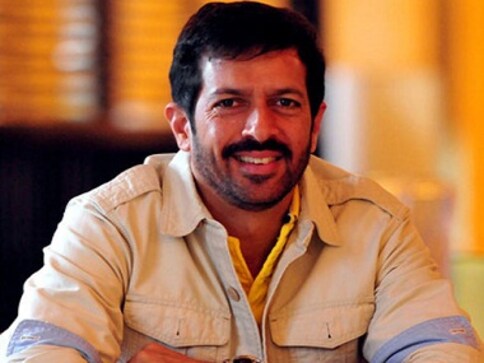 It was earlier reported that filmmaker Kabir Khan will collaborate with Hrithik Roshan in his next directorial. However, since there were issues with the casting of the leading lady, it seems like Kabir has diverted his attention to a web series.
Mumbai Mirror reports that Kabir is planning to produce and direct a nine to 10 episodic web series based on freedom fighter Subhash Chandra Bose's life and the army that he led in World War II, the Indian National Army (INA). The same report states that the web series will focus on a myriad range of subjects including the contribution of women in the INA.
The war epic will be on the lines of the 2001 Hollywood television series Band of Brothers. It will be bigger, in terms of scale and budget, than any of Kabir's past feature films. He has been working on the web series for years and has the screenplay ready.
However, Bollywood Hungama reports that Kabir will develop the story and confirm the casting only after the release of his next feature film, another war epic, Tubelight. Starring Salman Khan, Sohail Khan, Chinese actor Zhu Zhu and Om Puri, the film will release this August on Eid.
There have been only a few films made to document the life of Bose. The most memorable of those would be Shyam Benegal's 2004 biopic, Netaji Subhash Chandra Bose: The Forgotten Hero. Recently, Vishal Bhardwaj also used the INA and their war tactics as a parallel theme in his film, Rangoon that released last month.
Interestingly, Kabir also made his directorial debut with a documentary titled The Forgotten Army that chronicled the war times of the INA. This film won the Grand Jury Award at the South Asian Film Festival in Kathmandu back in 1998. His debut feature film, Kabul Express, was also based on the experiences of two war journalists.
Bollywood
In the latest trailer of the web series, we can see the story of Abhishek and Rinky and something flaming between them.
Bollywood
With shows Like ESCAYPE LIVE and Human, Disney+ Hotstar is presenting breakthrough content.
Bollywood
Be it Hatoda Tyagi, Jaana Or Compounder, Abhishek Banerjee never fails stands out with his versatility.