Kabali cast: From Radhika Apte to Winston Chao, the performances to note
In Kabali, make way for the super star once again, of course! But don't stop at that. Take a lasting look at those who complete the package.
In Kabali, make way for Superstar Rajinikanth once again, of course! But don't stop at that. Take a lasting look at those who complete the package.
While Rajinikanth's recent films have starred leading Bollywood heroines like Aishwarya Rai in Enthiran, Deepika Padukone in Kochadaiiyaan and Sonakshi Sinha in Lingaa, Kabali stars Radhika Apte as his wife, Kumudhavalli. She's not among the top actresses of Bollywood, but has a large number of regional films in her kitty. As Kumudhavalli, Apte is in an avatar quite unlike what the audience is used to. No doubt an important role, she remains nothing more than Kabali's wife, and his motivation. To her credit, Radhika manages to hold her in a Rajini film and with her brilliant performance, makes her presence felt. While Thailava might be the king of punch lines, Apte makes a commendable attempt with lines like "Naan sethu poi than irundhe, nee enna vandhu paakare varuku".
Taiwanese performer Winston Chao is another actor to look out for in the film. Playing a villain against Rajinikanth is already a tough task since nobody can stand against Thalaiva, but Chao has pulled it off well and what's more he even adds in some Tamil lines. In a scene, he says, "Ore oru naal vidren. Un kudumbathoda jollya nimmadhiya thoongu." Clearly he had a tough time pronouncing the words, but his efforts must be appreciated.
While we speak about the supporting actors in the film, John Vijay definitely deserves a mention. The actor, who is generally known to play comic roles in films, is seen as Kabali's right-hand man, Ameer in the film. Though he doesn't form an integral part of the story, his constant presence behind Kabali, adds layers to the film.
We were pleasantly surprised by Dinesh Ravi's comic timing as Jeeva, the wannabe don. With his overdone gestures, he definitely gets the laughs. While, usually Vivek, Santhanam or Vadivelu have managed to excel in the humour department along with the super stars from south, Dinesh does his job well. From playing the lead in Pa Ranjith's first film to this subtle and very humourous character, he leaves his mark.
Dhansika has been around in the industry for a couple of years now, but Kabali might just change the scene for her. She plays Kabali's daughter in this revenge drama and has experimented with her look for the first time. By shooting like a pro she fits all the stereotypes of a Don's daughter and looks the part of an edgy action heroine. A particular action sequence grabs a lot of attention and one can safely term it 'rare' because, for once Rajinikanth is lost within his emotions as the daughter guards daddy dearest.
Kishore, in his usual villain self, is next only to Winston Chao. Like all the times he played the bad boy, here as well he is decked in gold. He is the angry man with the negative shades we see (or rather require) today, in most south Indian movies.
If you were wondering about the presence of a veteran artist in the movie, Kabali has that as well. Nassar's role in the film though small is yet crucial in shaping the story. A popular actor, who is often seen in South Indian films, he is a mentor in Kabali's life and is also the reason why he transforms into a don.
But can any film be complete without the man helming the film? Pa Ranjith, the director, who is only three films old manages to portray Rajinikanth in his typical stylish avatar, but this time around more naturally. After a long time, we see the superstar play an age close to his real life one. That is perhaps Pa Ranjith's biggest coup.
Find latest and upcoming tech gadgets online on Tech2 Gadgets. Get technology news, gadgets reviews & ratings. Popular gadgets including laptop, tablet and mobile specifications, features, prices, comparison.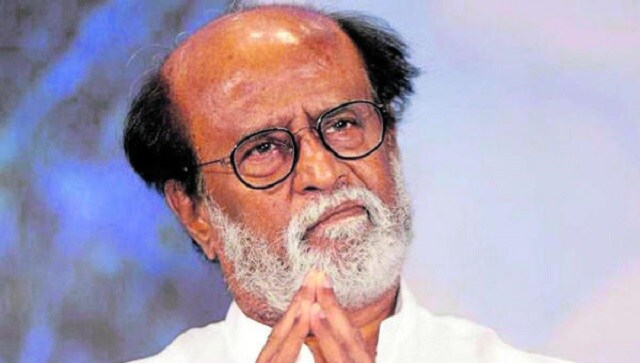 India
The resignation of RMM office bearers comes after actor Rajinikanth said he would not enter politics in time for the Tamil Nadu Assembly elections due in April-May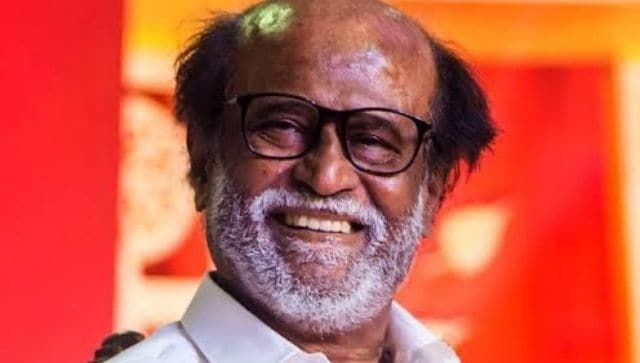 Politics
This comes a day after his fans held an agitation in Chennai, in a bid to make him reverse his recent decision. The actor said he has already explained the reasons for not taking the political plunge