Kaatru Veliyidai new trailer: This Mani Ratnam love story is packed with layers
The second trailer of this Kaatru Veliyidai is an absolute surprise. This one is gripping, unlike the first trailer, and leaves us extremely curious. Mani Ratnam had set the mood for a romantic drama with the first trailer, but looks like there is more to this film.
Also read: Kaatru Veliyidai trailer: Does Mani Ratnam work his magic again with this love story?
Retaining the same atmosphere as the first trailer, this one is set among snowclad mountains and extreme weather conditions, where Karthi and Aditi Rao Hydari can be seen constantly battling their love.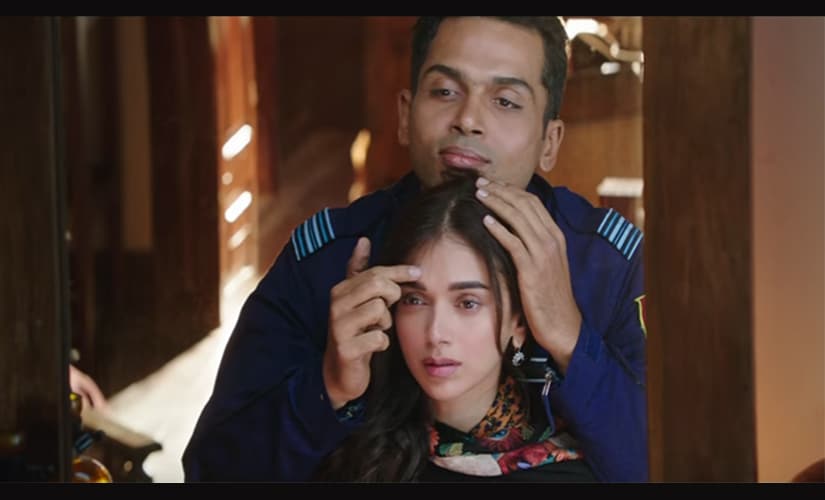 Just when we thought Karthi was playing the vulnerable one and craved for Aditi's love, the cards have now flipped. Aditi is now seen struggling to understand the actions of the Airforce officer and is caught between his conflicting persona. With this latest glimpse, the film seems edgy and lot more thrilling.
There is extreme love, pain, drama, action and intensity in this trailer, and Karthi seems to have two roles to play. Whether it is a dual role or a blast from the past, only time will tell.
For now, Kaatru Veliyadai seems rather different and intriguing, and definitely, touches upon a mysterious genre that Mani Ratnam hasn't touched in a while. Especially since his last film was O Kadhal Kanmani, a breezy and lighthearted drama.
Watch the second trailer here.
Updated Date: Mar 21, 2017 14:35:19 IST