Justice League Trailer 2: Joss Whedon harnesses power of Wonder Woman by putting her centerstage
Looks like Joss Whedon is going to bring alot of changes to Justice League before it releases on 17 November.
Will Whedon's switch to the DC Universe from Marvel mean the Batman Vs Superman saga will get lighter and frothier?
Now that Whedon has taken over the reigns of Justice League after Zack Synder took a break from direction to concentrate on his family life, the film has been through alot of change. Starting from rather putting the attention on Ben Affleck's Batman, the director has a new twist.
In the trailer seen on the San Diego Comic Con 2017, the actors panel — seen minus Joss Whedon, Henry Cavill and Zack Synder was met with a standing ovation.
Even though Whedon was absent, his presence was definitely felt because of the trailer. It was reported that Whedon was doing 'extensive reshoots' for the film, and from the looks of the new trailer it definitely looks like it has turned into a Joss Whedon film as noted by Wired.
Here are the Whedon indicators: the new trailer opens with Wonder Woman takes on a group of bad guys with super fast moves reminiscent of Sarah Michelle Gellar as Buffy. (Buffy the Vampire Slayer was Whedon's first hit)
It also looks like The Flash (played by Ezra Miller as teased in Batman Vs Superman: Dawn of Justice) is going to be the comic relief in the film, from the scenes of the new trailer. He is totally out of his element as a part of a group of heroes, and doesn't know what to do.
The Superman tease scene at the end of the trailer though seems to be a homage to Zack Synder. Synder had indicated that Superman will be back in the end of Batman Vs Superman: Dawn of Justice. We see Alfred telling someone that he knew that they would come, but is he too late to join his four friends in saving the world?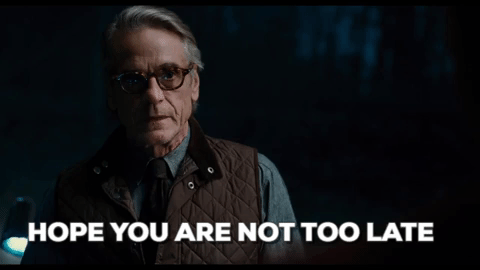 But bringing in Joss Whedon doesn't mean all is right with the film. The action scenes are very repetitive, and make it seem like you are watching an Avengers film. If you are a fan of the Avengers and Marvel films, it seems like Whedon is bring his tried-and-test superhero film formula (of the Avengers) to Justice League. 
Ofcourse, many disgruntled Marvel fans have already pointed out how DC Comics is trying to mimic the success of the Avengers by making a film about a parallel superhero congregation — so does bring in the Avengers' director solve the problem or only increase it?
Synder's brand of filmmaking might be dark (quite literally if you look at the cinematography of Batman Vs Superman: Dawn of Justice) but it had its own unique stamp on it.
There's also a question of why Batman was mourning Superman's death by revisiting the place where he died. The two are known to be a begrudging respect for each other but this film looks like it wants to explore a bromance between the two (maybe to draw parallels between Tony Stark and Captain America's equation)
Here's the second trailer of Justice League which will hit theaters on 17 November:
Entertainment
Directed by Ben Stiller and created by Dan Erickson, this dystopian Apple TV+ drama series will release on 18 February.
Entertainment
Joss Whedon has responded to claims of poor behaviour levied against him by several Justice League stars like Gal Gadot and Ray Fisher.