Justice League 101: All you need to know about DC's latest superhero ensemble
As we look forward to its release, here's a primer on everything you need to know about Justice League, the latest film from the DC Extended Universe.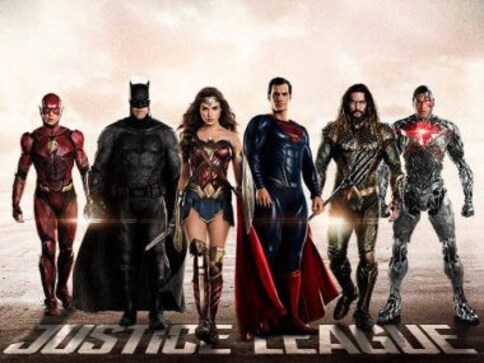 After fighting side-by-side across decades of comics, DC's iconic superheroes come together to save the world in their first-ever big-screen team-up in Justice League.
Made in the wake of the disappointment surrounding its predecessor, Batman vs Superman, and the critically-panned Suicide Squad, Justice League was, like a jetliner given new wings in midair, retooled on the fly. Yet, despite having been affected by several setbacks, there has been plenty of buzz surrounding the movie.
As we look forward to its release, here is a primer on everything you need to know about the new film from the DC Extended Universe.
The style of Zack Snyder and the substance of Joss Whedon
Zack Snyder, of 300 fame, had overseen the DC EU starting with Man of Steel, but he stepped down after Justice League had been shot following the death of his daughter. In an effort to lighten the tone of Snyder's grandiose and muscle-bound DC universe — a much-publicized pivot that came just as tragedy was striking — Warner Bros brought in Joss Whedon, the director of Marvel's Avengers, who had already been helping to punch up the script, to steer the film through post-production and two months of re-shoots. Writer Geoff Johns and producer Jon Berg had already been brought in to brighten Justice League and overhaul the wider DC slate with a more optimistic tone. So, the film benefits from Snyder's visual style and Whedon's snappy dialogue.
"Joss just brought to the movie what good directors bring, which is good taste. An instinct for realism and for finding the humanity in the characters and the humanity in the conflict, then making it accessible and relevant. I think that's one of the things he did so well with Avengers, frankly," Ben Affleck, who plays Batman in the film, told SFX Magazine. "He really defined the tone, and it felt like a lot of the movies after that sort of fell into that tone that he created. It was a very tricky dance where you have all these people who can do all these fantastic things that's completely absurd on the face of it, and yet, a good storyteller like Joss brings us in, makes us identify with them, makes them seem real, and makes it interesting."
What's the movie about?
Justice League finds Affleck's Bruce Wayne, in the wake of Superman's apparent death, gathering together a team of superheroes to fight a new enemy.
The official synopsis reads: "Fuelled by his restored faith in humanity and inspired by Superman's selfless act, Bruce Wayne enlists the help of his newfound ally, Diana Prince, to face an even greater enemy. Together, Batman and Wonder Woman work quickly to find and recruit a team of metahumans to stand against this newly awakened threat. But despite the formation of this unprecedented league of heroes — Batman, Wonder Woman, Aquaman, Cyborg and The Flash — it may already be too late to save the planet from an assault of catastrophic proportions."
Batman, Wonder Woman and more...
The epicenter of DC Comcs has always revolved around Batman and Superman but that is starting to change. Justice League pushes not just crowd-favourites Batman, Superman (Henry Cavill) and Wonder Woman (Gal Gadot) to the fore, but also Ezra Miller's Flash, Jason Momoa's Aquaman and Ray Fisher's Cyborg.
"It was very clear that the tone of the movie was different than Batman vs Superman," Gadot told AP. "Henry (Cavill), Ben (Affleck) and I had a wonderful addition with Ezra and Jason and Ray (that) just stirred everything up." While Gadot and Wonder Woman are a big reason for optimism in the franchise, following its critically acclaimed, zeitgeist-grabbing box office success, there's also a lot of excitement about the new characters, especially The Flash.
Why you should be excited about The Flash
Miller was first cast as Barry Allen, aka The Flash, several years ago, but Justice League is his most front-and-center performance yet as the fastest man alive. After the film's special screening, many critics thought he was the best thing about the film, adding a hyper, insecure liveliness that has often been lacking from many recent, more grandiose DC Comics films. Miller will bring an electric energy to the superhero team-up pinballing off the more imposing presences of Cavill, Gadot and Affleck. They are mighty. He is fast.
Relatable superheroes
Cavill has said that anyone who watches the film will be able to associate with the superheroes due to their humane traits. "Watching the team dynamic as characters is one of my favourite things about this movie, because superheroes are all different factions of the human psyche, personality traits, just personified and made grand," the 34-year-old actor told Den of Geek. "So everyone who's watched this movie will have something they can associate with while watching each one of these performances. And everyone watching this movie is going to identify with the 'at the between' characters and the similarities between characters as well."
Who's the super-villain?
Justice League will see the superheroes come together to stop an invasion attempt by warmongering general Steppenwolf (Ciaran Hinds) from the planet Apokolips. Steppenwolf and his army of minions, Parademons, arrive on Earth looking to obtain three Mother Boxes (akin to Marvel's Infinity Stones). Their arrival is hinted at in a deleted dream sequence of Batman vs Superman.
Will Superman return?
"Obviously, Superman is part of the Justice League," producer Deborah Snyder told Slash Film. "There wouldn't be a Justice League without Superman, but his way back to us, we don't want to spoil that. But he's here."
When will Justice League release?
The film will release in India on 17 November.
With inputs from AP
Find latest and upcoming tech gadgets online on Tech2 Gadgets. Get technology news, gadgets reviews & ratings. Popular gadgets including laptop, tablet and mobile specifications, features, prices, comparison.
Entertainment
Hubie Halloween has been co-written and co-produced by Adam Sandler and also stars him in the lead.
Entertainment
Jeff Goldblum, who is reprising his character in the upcoming movie in the franchise Jurassic World: Dominion, reflected on how Dr Malcolm was ahead of his times.
Entertainment
Arjun Kapoor took to social media on Sunday to reveal that he has tested positive for the coronavirus