Junga director Gokul on working with Vijay Sethupathi: I just sit back and watch him perform
Junga director Gokul says he's always low on confidence on the day of release but with Junga, he was confident only because of Vijay Sethupathi.
Before Vijay Sethupathi scored a super hit in 2015 with Vignesh Shivn's ingenious comedy entertainer Naanum Rowdy Thaan, he had delivered consecutive flops after the blockbuster success of comedy-drama Idharkuthaane Aasaipattai Balakumara in 2013 directed by Gokul. His role as Sumaar Moonji Kumar left audiences in splits and the character became a rage. Now, Sethupathi has teamed up for the second time with director Gokul in Junga, which released worldwide on 27 July.
"I was always low on confidence to watch the first day first shows of my films because when I invest my heart and soul in a movie, the audience response is a terrifying part. But I trust Junga, and I'll be definitely watching it. When I mean trust, I meant Vijay Sethupathi. I didn't narrate him the full script before we started shooting, I just told him the one-liner while I was doing Kaashmora," Gokul told FirstPost in an exclusive chat.
Talking about Sethupathi's dedication, Gokul revealed an interesting incident. "While shooting our climax portion in Austria, it was snowing heavily, and it was the last day of the permit to shoot in that location, so we could not push the shoot the next day. I handed him a thirty-eight-page long scene and went to do my work. He gave a stare and took just thirty minutes to get ready for that eight-minute scene. During our Idharkuthane Aasaipattaai Balakumara days, I used to tell him my expectation before shooting every scene. But in Junga, all I did was sit back and watch him perform," said Gokul.
Gokul said he and Sethupathi mostly took spontaneous decisions during the shooting when it came to enacting a scene. "Madonna Sebastian does an extended cameo, and she speaks with a Telugu accent in the film. Being a Malayali, it was not easy for her. I recorded and sent her the audio files of dialogues done by a native Telugu speaker; she had practiced and delivered it with perfection. Vijay and I have the habit of changing the dialogues on the sets. Most of the time we do things that are not in the script. Except for Madonna's portions, we have changed most of the script. Considering the homework she had done, we wanted to keep her portions as such," he explained.
Asked about the talented actress Sayyeshaa, who has already earned a name for herself in Kadaikutty Singam and Vanamagan, Gokul said, "We had to shoot a sequence in minus nine degrees, and Sayyeesha was part of that sequence. We were all dressed in warm outfits whereas she was wearing a thin dress. As we were shooting, she fainted, and her lips turned blue. Her mother was her costume designer; she took her in a car, and we thought of wrapping up the scene and plan the next sequences. Minutes later, she returned and finished her shots for the day."
Gokul also spilled the beans on the budget overshoot in the film and how Vijay Sethupathi chipped in to sort out the issue. "Junga exceeded the budget limits as we started shooting and Vijay Sethupathi came to our rescue. His production banner along with Arun Pandian sir never questioned me for the film's budget overshooting beyond what is planned. I have never encountered a producer like them. They are the best producers that have happened to me so far. Arun Pandian sir didn't even ask for a narration. But their confidence in me induced fear and doubts in myself. What if the film was not received well by the audiences? But I convinced myself because of the trust I had in Vijay Sethupathi."
Yogi Babu, who is currently busy with a bevy of projects in hand, plays a vital role in the movie. "Yogi Babu has excellent timing and always improvises his scenes with his spontaneous one-liners. He has a mass introduction scene with a theme in Junga. During our shoot in France, people started to take photographs with him mistaking him for some France, football player."
On a concluding note, Gokul said, "And while filming a comic portion, the entire unit was starving from morning since our food truck was struck somewhere in the snow. But it didn't stop Yogi Babu from performing and as the scene progressed, the entire crew was roaring with laughter. He has the potential to make it more prominent in Tamil cinema."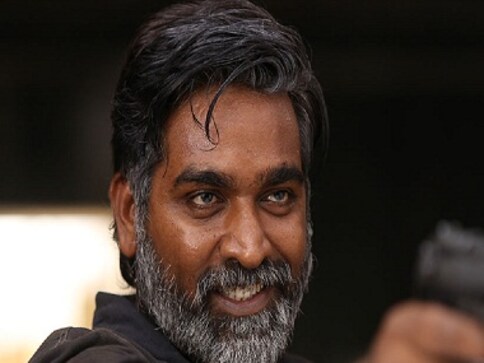 Entertainment
"I'm waiting for the moment to stand in front of Rajini sir's eyes and deliver my dialogues," says Vijay Sethupathi, on playing antagonist in his next.
Entertainment
A look at how Vijay Sethupathi escaped the 'image trap' in Tamil cinema to headline star vehicles, cross-over projects and multi-starrers simultaneously