Joseph Gordon-Levitt starrer (500) Days of Summer remains an immensely relatable film on love, fate and break-ups
When the 500 days of Summer are finally over, you will have a smile on your face and hope in your heart. And most days, that is all you really need.
If it seems like Joseph Gordon-Levitt has been around forever, it is because he has. He started off as a child actor in films like 10 Things I Hate About You and has also done a lot of TV work, the most memorable of which was his portrayal of Tommy Solomon in the quirky sitcom 3rd Rock From the Sun. He has since gone on to work in some big-money films like G.I. Joe: The Rise of Cobra, Inception and The Dark Knight Rises.
But today, on his 37th birthday, we will take a look back at his greatest work. The one they will talk about at his Lifetime Achievement Award ceremony and the one they will put on his tombstone. The one that will get him that star on the Hollywood Walk of Fame. The one that made him popular enough that he could make Don Jon (Is it good? Is it bad? Is pornography the answer? No one has a clue).
I am referring of course, to (500) Days of Summer.
(500) Days of Summer, in theory, has a pretty ordinary premise. There is no jail to break out of, no Italian crime mafia and no adult man dressing like a bat. It is just a story of boy meets girl. It is utterly normal and thus, identifiable. And therein lies its brilliance.
Even though the eponymous character Summer Finn is played by Zooey Deschanel, the story revolves completely around Levitt's character, Tom Hansen. It is told from his point of view as the writers construct the quintessential model of a millennial man. Conditioned to believe that he will fall in love and it will be the greatest thing to ever happen to him, Tom is your everyday twenty-something (except for the ridiculously good looks and neat sartorial choices).
Sample this scene for example. It's Day 22. Tom tells his friends that it's over between him and Summer. He has had exactly one conversation with her and because she later does not react in the exact way he wants her to, he concludes things are over. This is typical of the roller-coaster ride that modern courtships become for many men. You meet a girl you like but you cannot start hitting on her instantly because that would be creepy. Then you need to figure out if she is seeing someone else but you cannot flat out ask her also. Then you need to gauge her interest in you because just asking a girl out would "be stupid".
Tom goes through all of these phases. He is dumbstruck when Summer talks to him randomly in the elevator. Then when he actively tries to get her attention and she misses the cues he gives her, he dismisses the entire thing and points out how 'loneliness is underrated'. Then the karaoke nights turn out better than expected but she still wants to be just friends. Except then she kisses him in the copy room and they are a thing!
More than anything, (500) Days of Summer is a story of the many, many relationships that do not work out. It does not mean that they do not have their moments though. Especially the time right before you start dating, when the anticipation is sky high and it feels like they are into you but you are not really sure, is the most simultaneous fun-angsty feeling in the world.
(500) Days of Summer is just about us clueless people, who never know when we might fall off the deep end and wake up utterly and hopelessly in love. It is also about us when the dream ends and the crippling heartbreak strikes. We let it affect our work, pick up the bottle and become absolutely sure that we will never feel normal again.
Except no one dies of a broken heart (well okay some people do, but it is pretty rare). Most of us pick ourselves back up again. We go to social events, talk to old friends and throw ourselves into our work. Some of it works and some of it does not. Regardless, it gets better.
And then one day, you turn back and ask a girl out for "coffee or something" and the cycle starts all over again.
Also, add this movie to your post-breakup kit. Breakup songs are a well-recognised phenomenon. Adele seems to have cornered the market but you could also turn to Marvin Gaye, Taylor Swift and John Mayer to cry to. And while different strokes for different folks and all that, might I suggest breaking out the ice-cream tub to (500) Days of Summer instead?
Sure it will not be all great. As Tom and Summer meet, your brain will play a parallel movie of when you met the person you have broken up with. When they start falling for each other, guess what memory your brain will pull up. And as their relationship disintegrates, you will start remembering the bad bits of your romance too. The movie will reel you in entirely as it is meant to.
But then as Tom starts turning it around, something will stir in you too. Maybe diving head-on into your job is the answer (now that you have enough time for it). Or maybe make that career change you have always wanted to.
It also helps that the movie ends on such a hopeful note. When the 500 days of Summer are finally over and the counter resets to the first day of Autumn, you will have a smile on your face and hope in your heart.
And most days, that is all you really need.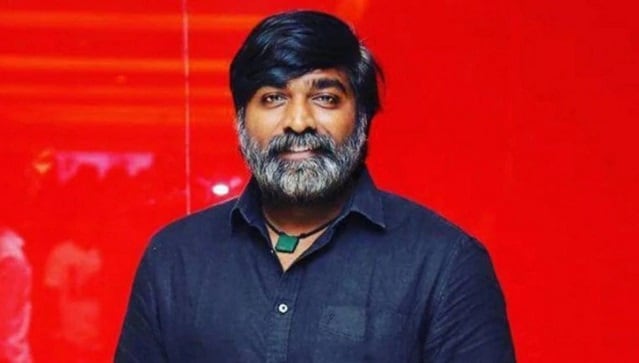 Entertainment
The Tamil superstar has a growing fan following in the Hindi language audience thanks to OTT platforms
Entertainment
People are celebrating the release of Ajith starrer 'Thunivu' not just at the cinema halls but also streets of France by bursting crackers, hooting, lighting smoke bombs, dancing