Joker Origin movie directed by Todd Phillips will be prequel to Christopher Nolan's The Dark Knight
The Joker Origin movie will be directed by Todd Phillips, produced by Martin Scorsese and could star Joaquin Phoenix as the titular character.
The Joker Origins film, to be directed by Todd Phillips, will serve as a prequel to Christopher Nolan's 2008 movie The Dark Knight, it has been confirmed.
The newly-released synopsis for the DC film from Warner Bros revealed how The Joker, once a "well-meaning man", came to become one of the most notorious criminals of all time, ContactMusic reported.
Martin Scorsese will produce the film with Phillips.
"Twenty years before Batman saved the city in THE DARK KNIGHT TRILOGY, Gotham was a dangerous place. In the crime-ridden Narrows, one man tries to escape his unfortunate lot through a passion for theatrics and stand-up comedy. However, one bad day is all it takes in this city, and soon the well-meaning man has become the most dangerous criminal of all: the Joker. Directed by Academy Award Nominee Todd Phillips ("WAR DOGS") and produced by Academy Award Winner Martin Scorsese ("GOODFELLAS"), this prequel to Academy Award Nominee Christopher Nolan's "THE DARK KNIGHT" will explore how the Clown Prince of Crime came to be," the synopsis read.
Phillips will co-write the script with 8 Mile scribe Scott Silver.
No actor has been confirmed to play The Joker in 1980's Gotham, but reports suggest Joaquin Phoenix may land the iconic role.
The Joker has memorably been part of two Batman movies with Jack Nicholson and Heath Ledger portraying Batman's arch nemesis, most recently played by Jared Leto in the first Suicide Squad film.
He will reprise his role in the Suicide Squad sequel and the Harley Quinn spin-off.
Entertainment
The Die Hard actor left acting last year due to health concerns. In a joint statement issued by his family, it was said that his condition has progressed to a specific diagnosis by the name of frontotemporal dementia which has no cure. 
Entertainment
Ke Huy Quan bagged an Oscar for his film 'Everything Everywhere All At Once'.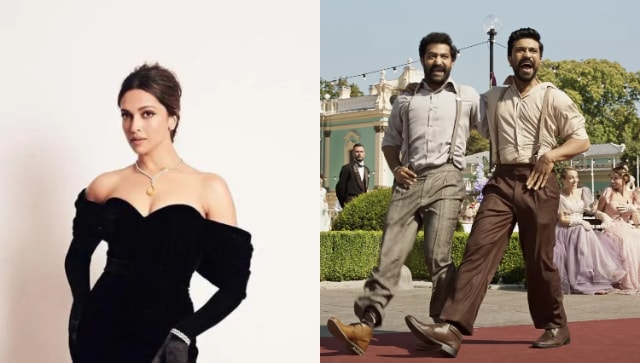 Entertainment
Deepika Padukone made her debut at this year's Oscars where she presented the Naatu Naatu song.