John Travolta's biopic Gotti nominated for Worst Picture category at the 2019 Razzie Awards
Nominated for worst picture are John Travolta's Gotti, The Happytime Murders, Holmes & Watson, Robin Hood and Winchester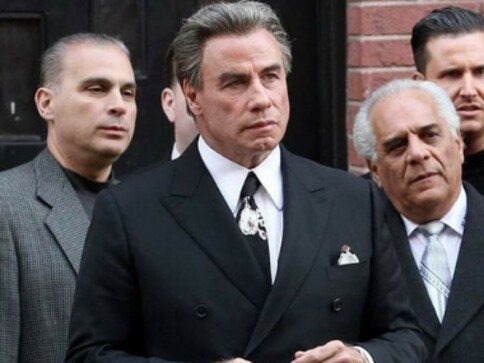 Johnny Depp, John Travolta, and President Donald Trump are among the personalities to be nominated for the 2019 Razzie Awards. The Razzies give away such dubious honours as Worst Actor, Worst Director, Worst Picture, Worst Screenplay, among others. Awards in previous editions have included 'recognition' for Worst Original Song, Worst Visual Effects, and Worst Screen Ensemble.
John Travolta's John Gotti biopic Gotti has topped the 39th annual Razzie Awards with a co-leading six nominations, while Donald Trump also earned a nod for worst actor.
In nominations announced Monday, Gotti, the Will Ferrell comedy Holmes & Watson, conservative provocateur Dinesh D'Souza's Death of a Nation and the R-rated puppet comedy Happytime Murders all earned six nominations.
Nominated for worst picture are Gotti, The Happytime Murders, Holmes & Watson, Robin Hood and Winchester.
Along with Johnny Depp in Sherlock Gnomes and Travolta in Gotti, the Razzies nominated Donald Trump in Death of a Nation and Michael Moore's Fahrenheit 11/9 for worst actor. It also nominated Trump and "his self-perpetuating pettiness" for worst screen combo. Melania Trump was nominated for worst supporting actress.
Due to the nature of the Awards, celebrity appearances on the ceremony is almost nil. However, as per reports, Halle Berry and Sandra Bullock did show up to receive their awards. Dwayne 'The Rock' Johnson also recently accepted his Razzie for Baywatch over social media.
Winners will be revealed 23 February.
(With inputs from The Associated Press)
Entertainment
People are celebrating the release of Ajith starrer 'Thunivu' not just at the cinema halls but also streets of France by bursting crackers, hooting, lighting smoke bombs, dancing
Entertainment
Going into the untold atrocities of Argentina's last civil-military dictatorship from 1976 to 1983, Argentina, 1985 cuts into the mordant moral dilemma without any hint of self-righteousness.