John Oliver is back: The host of Last Week Tonight talks about Trump and the 'truth'
Last Week Tonight with John Oliver is back, and although the world seems to have changed (with President Trump coming to power) since it was last on air, Oliver's agenda remains pretty much the same.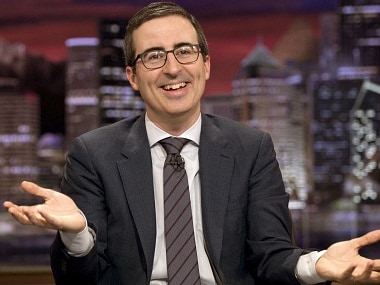 Oliver started out by saying, "Normally, we like to focus this part of the show on complex, depressing policy issues — something fun like CO2 emissions from hearses or space poverty or the proliferation of special-purpose taxing districts, a topic so boring you didn't even realize we literally already did that exact story last year."
He continued with. "And we want to keep doing those kind of things. But unfortunately we can't until we address something even bigger: the concept of reality itself." He went on to discuss in much detail how Trump's post election rhetoric has been more less about selective facts, to a point where the word "truth" has taken a severe beating.
By the end of the episode, Oliver had come up with a solution. If Trump gets his information from cable news then that's how to reach him. Oliver then detailed a plan to air commercials that actually educate the president on important issues, such as explaining the nuclear triad, how to use appetizer forks and what his other daughter is called.
Watch the episode here:
Updated Date: Feb 14, 2017 16:33:38 IST