John Mayer releases music video of his latest single New Light, and it is a meme lover's paradise
John Mayer's music video single New Light, which released on May 24 is a treasure chest of meme-worthy moments.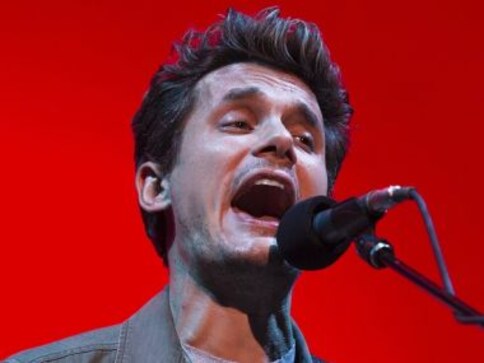 John Mayer released the music video of his newest single New Light on Thursday. It's funny, awkward and truly embraces the 80s and 90s vibe.
The video that Mayer labelled 'premium content', used a green screen and stock footage. It reminds one of Kanye West's 2013 video of Bound 2, where the wind blows Kim Kardashian's hair in the wrong direction.
Dressed in a pair of pyjamas and a scruffy sweatshirt the 40 year old singer-songwriter dances as he is transported to different locations like the Egyptian pyramids, a convertible, an office cubicle and even under water.
On Instagram, he explained the reason behind the video's poor production value.
According to Rolling Stone, the video has been made in collaboration with hip hop producer No I.D who has worked with artists like JayZ, Kanye West and Drake. New Light is also the first single that Mayer released since his 2017 album The Search for Everything. Almost every moment in the video has the potential of being a meme, whether its Mayer dancing with a miniature version of himself on a mountain or leaning against his twin with the Eiffel tower in the background. Here are some of the best memes available online.
Entertainment
Ram Gopal Varma did his graduation from Acharya Nagarjuna University in Andhra Pradesh. 
Entertainment
RRR won an Oscar in the Best Original Song category for its song 'Naatu Naatu'.
Entertainment
The actor in a recent interview spoke about the conversation he had with his wife Shabana Raza had about his career, how he was still surviving, and much more.